Authors today need to be savvy about using social media to get the word out about their books. Facebook, Twitter, Google+, Pinterest, LinkedIn, book blogs, WAYN–these are all critical social media for marketing books.
And as any author knows (especially those who don't get books reviewed in the New York Times Book Review section) getting the word out is critical for a book to attract readers.
Today, I am turning my blog over to Monica Wells, content marketing specialist, at BizDb in the United Kingdom. She has gathered some interesting facts about using social media that you might find helpful.
For example, did you know five Facebook profiles are created every second, or that what's popular on Pinterest on Monday is different from what's popular on Wednesday? Read on for more.
By Monica Wells
If you consider yourself a social media guru, you're in for a surprise.
Due to social media analytics tools' rapid evolution, industry experts have uncovered a lot of new, increasingly detailed information to help marketers create more effective social media strategies. There are dozens of social media research studies out there.
Here are 10 interesting social media facts you probably don't know:
1. Facebook is growing.
Even though Facebook is becoming obsolete in some markets, the global scale shows something completely different: Five Facebook profiles are created every second. That's more than the number of global births.
2. Twitter has six conversation networks.
3. People love videos.
Even though marketers agree
original videos aren't an important part
of their social media strategies, the facts speak for themselves. Every day Facebook users watch more than 500 years' worth of videos, and visitors spend, on average, at least 15 minutes on YouTube.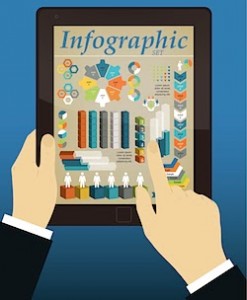 4. Twitter users want fast responses.
A study by Lithium Technologies shows Twitter's real-time nature raises users' expectations for brand responses. Fifty-three percent of users who tweet to a brand expect an answer within an hour. For those who are angry and tweeting to complain, that number rises to 72 percent.
Use tools to track response time, and answer tweets as fast as possible—especially the angry ones.
5. Most Facebook engagement occurs on Friday.
In its recent Social Intelligence Report, Adobe analyzed more than 225 billion Facebook posts. It found that posts receive more comments, shares and "likes" on Fridays. (Perhaps because Fridays are conducive to slacking off.) Consider this when you review your posting schedule.
6. Late evening is the best time to tweet.
After analyzing more than 1.7 million tweets, TrackMaven determined the best time to tweet is from 10 p.m. to 11 p.m. ET, particularly on Sundays. Share volume is lower late at night, and content has a greater chance of being shared. Tweet during this hour for more engagement.
7. Popular topics on Pinterest change by the day.
Pinterest is one of the social media platforms that drive the most Web traffic, and thankfully it shared some of its immense amount of data. On its blog, Pinterest revealed the categories that get the most engagement each day. Whereas fitness posts score high on Monday, inspirational quotes are most popular on Wednesday. (Workers must want some comfort halfway through the workweek.)
8. Visuals have power on Facebook.
We know the value of images in social media marketing, but this figure is mind-blowing: Social Bakers revealed 87 percent of a Facebook page's interactions happen on photo posts. By comparison, posts with links receive just 4 percent of interactions. Choosing photos that fit your brand narrative or tell a story should be your priority.
9. Written content is essential.
Content marketing's expected rise means more marketers will seek high-quality content to raise brand awareness on social media. Writers can feel secure: Marketers appreciate written content most. An annual survey from Social Media Examiner revealed 58 percent of marketers consider blog posts and articles the most important kind of social media content. That's impressive, especially considering that 19 percent of marketers voted for visual content.
10. The 55-64 age bracket is growing on Twitter.
It is the fastest-growing demographic on Twitter. This will bring joy to those who market to mature consumers.
Given the practical insights from all these studies, one thing is clear: To stay on top of your game, you need a firm grasp on social media analytics and statistics.
Comments
comments