On April 29 it will be 40 years since South Vietnam fell to the Communist North Vietnamese.
I was there when it happened and it is one of those events that I will never forget. At the time I was the Chicago Tribune's Far East Correspondent and I had been sent to Vietnam to write about Vietnam two years after the 1973 Paris Peace Agreement that was supposed to have brought peace to this war-ravaged country.
Only it didn't.
Instead, the last days in places like Nha Trang, Da Nang and Saigon were filled with terror, suffering and death as Communist North Vietnamese troops moved relentlessly south while routing South Vietnam's demoralized and outgunned army.
During the next two weeks I will post copies of the stories I filed during those final days before Saigon became Ho Chi Minh City and tens of thousands of South Vietnamese soldiers, government officials and those who supported U.S. policies were thrown into "re-education camps" where they perished or served long sentences as forced laborers.
In today's post I include two stories about the plight of Vietnamese refugees fleeing south just ahead of advancing Communist troops. They are in .pdf format.
Preview attachment Route One-Refugees' highway of misery, Apr 2, 1975.pdfRoute One-Refugees' highway of misery, Apr 2, 1975.pdf80 KB
Route One-Refugees' highway of misery, Apr 2, 1975
Refugees flee the unknown, Apr 13, 1975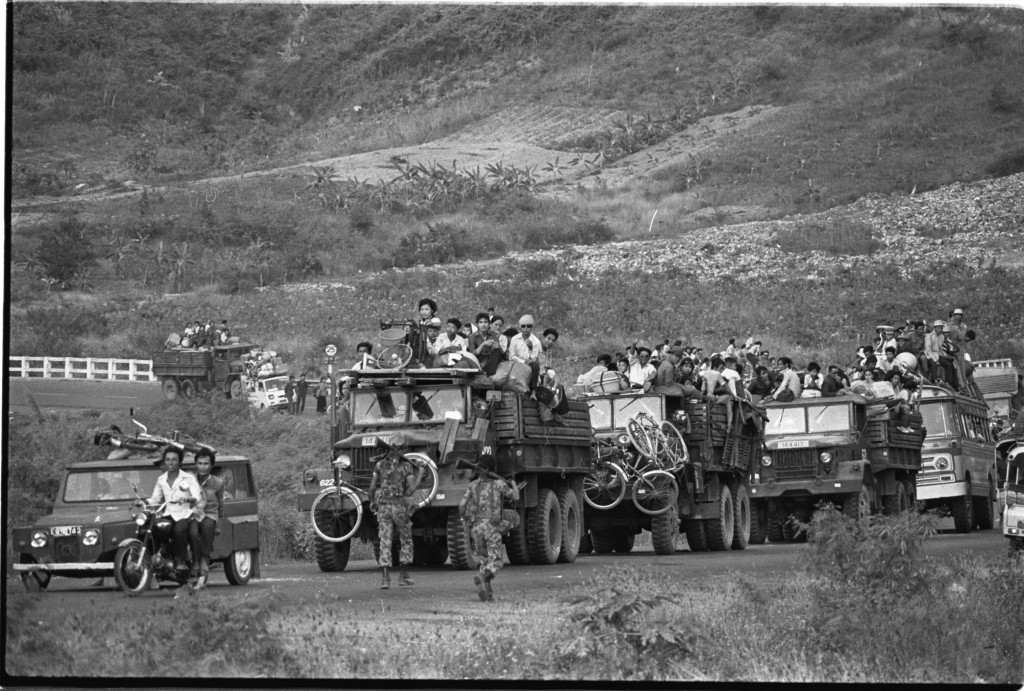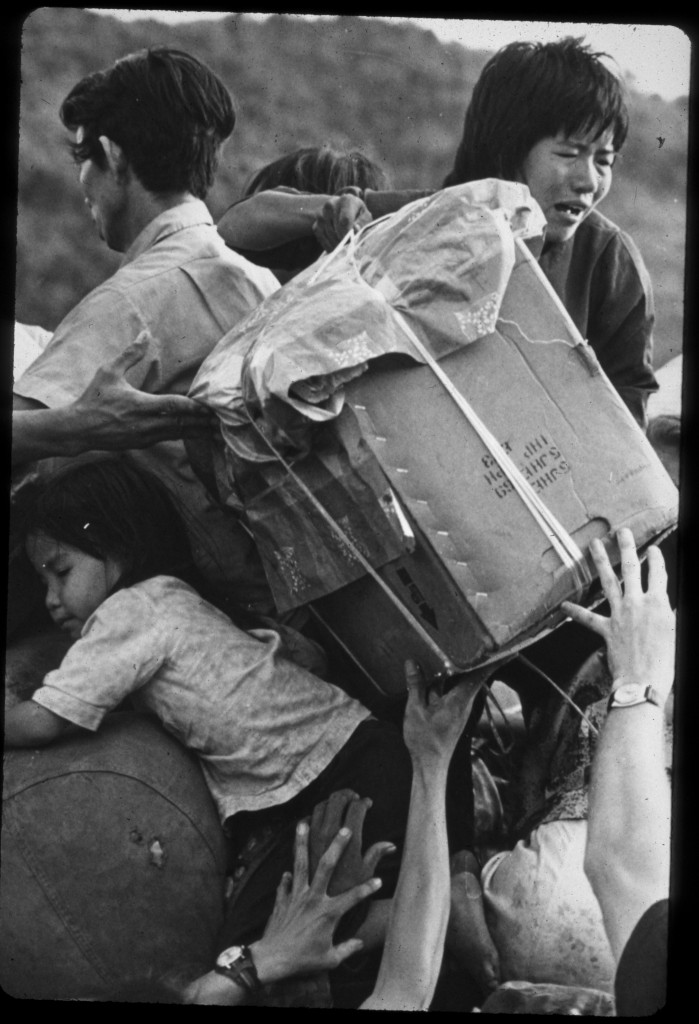 Panicked refugees flee the unknown (Photo by Ron Yates)