Periodically, my blog participates in virtual book tours which allow authors to showcase their books to a broader audience. Today I am hosting fellow author C. S. Boyack whose new paranormal novel Will o' The Wisp is available on Amazon and Goodreads—just in time for Halloween. The descriptions, book excerpt and biographical information are provided by the author.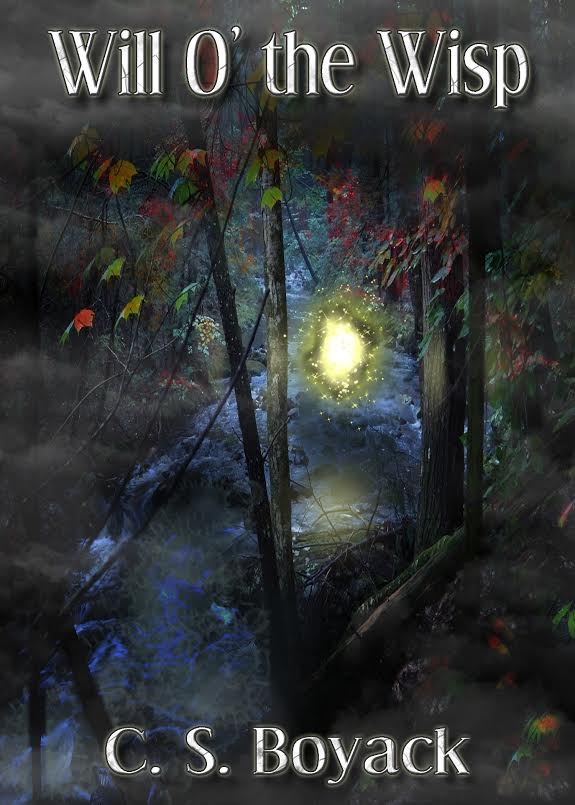 BOOK BLURB
Will O' the Wisp is a paranormal tale from C. S. Boyack. It involves a mildly handicapped girl facing a mysterious threat. The wisp has been killing off Patty Hall's family for generations, and she's next on the list. It is suitable for young adult readers. It's a perfect Halloween read.
Patty Hall is perfectly prepared for the wrong problem. She is enamored with the space race, and knows the history of NASA by heart. She is faced with an ancient threat that has been targeting the Hall family for generations.  Hampered by an overprotective mother, if Patty can't figure it all out in time, she may be the next member in the Hall family cemetery plot.
It's not hard enough to be a fifteen-year-old girl, and a social outcast. As she watches her friends mature and grow, she has to face the idea of never turning sixteen. Please consider joining Patty on her incredible adventure.
You can pick up a copy on Amazon using your Kindle or a free reading app. Download it here:
North American version: http://a-fwd.com/asin-com=B00UPH6BNS
International version: http://a-fwd.com/asin-com=B00UQNDT2C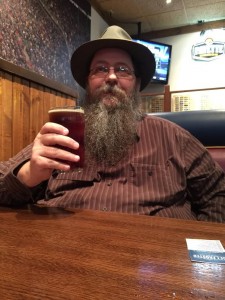 AUTHOR BIO
I was born in a town called Elko, Nevada. I like to tell everyone I was born in a small town in the 1940s. I'm not quite that old, but Elko has always been a little behind the times. This gives me a unique perspective of earlier times and other ways of getting by. Some of this bleeds through into my fiction.
I moved to Idaho right after the turn of the century, and never looked back. My writing career was born here, with access to other writers and critique groups I jumped in with both feet.
I like to write about things that have something unusual. My works are in the realm of science fiction, paranormal, and fantasy. The goal is to entertain you for a few hours. I hope you enjoy the ride.
EXCERPT FROM WILL O' THE WISP
The Frighteningly Fun Halloween Tour
Patty is into all things space. She drinks Tang, eats Space Food Sicks, and keeps her eyes on the heavens. In this excerpt, she met her friend Pete up on a ridge for some stargazing. They're about to find something very different from a passing satellite.
Headlights made their way towards us along the Bergamot Creek trail. "Damn it. I wish people would just stay away."
Pete looked at them and said, "They're far enough away we can still watch. Besides, they might not stay once the road ends. Maybe it's Mrs. Matthews with another one of her boyfriends."
"That's gross. I don't care to see that again."
"Satellite," Pete said.
It was no Comet Kahoutek, but we watched it pass overhead and waited for the next one. The car turned out to be a van full of older kids. Three guys and two girls. They built a fire and took out a styrofoam cooler. They looked like students on their way to college somewhere.
I turned my radio off and pushed my lower lip into my upper. "I suppose they're spending the night." The sound of their car radio reached our ears.
"So what? We might catch another satellite or a shooting star before we have to go home."
"Meteor. They aren't really stars. And now we have light pollution." I looked up once more and tried to have a good time.
"Holy crap. What's that?"
I snapped to attention and looked at Pete. He was fixated down toward the campers. A ball of green light, about the size of a softball, drifted along the stream bank. It was darker than the fireflies, more the color of moss, but it glowed in the dark. It lit up the gravel alongside the creek.
"That has to be the king of all fireflies," Pete said.
"Maybe it's a cluster."
It turned and headed our way. Pete crab-crawled away from the light.
The glow got softer. It headed back toward the campfire. It was like it couldn't make up its mind.
A blond boy with surfer good looks walked away from the fire toward the glowing sphere. He said something to his friends, but I couldn't hear it over their radio. They all stood and looked. He spread his arms wide then waved the thing toward the campfire like he was calling his dog.
The glowing ball started flickering and moved toward him. It hit his chest and pushed him back. Then it went — it went inside him. He arched rearward, then forward, hit the ground and convulsed.
The girls screamed and ran.
"What the hell was that?" Pete said. "Oh my God! What was it?"
"I don't know, but one of them's running this way. Let's get out of here."
"See you tomorrow."
"You're just going to leave me?"
"This is Burkeford. White girl, black boy, after dark. I don't want to decorate a tree somewhere by morning. I can't get caught out here."
I swooped up Rick's binoculars and headed for home. The screaming girl was almost to the clearing when I made it into the deep woods. Briars tangled my braces, and I fell into the thorns. Someone yelled from the campfire for her to come back. He said something about a hospital.
I lay still in the briars and sucked blood from the back of my hand. The girl fumbled to light a cigarette and took a step toward the van. When she left the clearing, I untangled my braces and found the trail.
I suppose I ought to get a flashlight, but I've walked this trail so many times I could do it blindfolded. Stupid Pete. What if there are more of those things?
The forest threatened, menaced even. This was my special place, and all I could think of was getting away. Every trunk became a good place for something to lie in wait. Every rock pile, a den for some monster. I tried to hurry as I picked my way through the rocks and roots along the trail.
What the hell was that thing? The John Glenn book said he saw green stuff swirling around his ship. I've never seen anything like it. Never even heard of anything like it. What the hell was that thing?
I picked up my pace once I got to the fence along the field. I needed a bath, and wanted to get indoors. I really wanted to get inside. The fox yapped off to the west, and I thought about my parents.
I slipped in through the back door and headed for the stairs.
"You didn't stay out long," Mom said, "and you're bleeding."
I shrugged. "Briars. I fell." I tried to blow it off and keep cool. Rick talked her into letting me go up the ridge. If she thought it was dangerous, she'd never let me go back.
She stood up and picked a twig out of my hair. "I hope you took care of Rick's binoculars. Those were expensive you know."
I lifted them over my head. God, she could be annoying. "Right here, Mom. Good as new." I headed upstairs for my room.
Crap. I'd left my backpack and radio behind. Mom didn't notice. If I can slip out next time, I'll just bring it all back then.
Rick was in the bathtub, so I had to wait. I went to my room, took off my braces and picked thorns out of my elbows.
Fireflies don't attack people. That guy seemed like he invited it to camp, and now they're taking him to the hospital. Maybe he's dead.
Mom yelled up the stairs. "Patty. Telephone. It's your friend Petey."
I headed down. Thank God he got home. There could be dozens of those things out there.
"It's just Pete now, Mom." She handed me the phone.
"I just wanted to make sure you got home," Pete said.
"I'm fine, how are you?" I said it for Mom's sake, then turned away. "No thanks to you," I whispered.
"Look, you don't understand. Your parents are cool and all, but not everyone is. There are people around who'd lynch a black boy for even talking to a white girl. Laura gets it. Why don't you?"
"I get it, but this is different. Something bad happened out there. I was scared, and you left me all alone."
"I was scared and alone too. I saw monsters behind every tree."
I smiled. "Me too. Guess we'll have something to talk about on the bus."
He chuckled and said, "Yeah, so what was that thing?"
"I have no idea, but I think it's alien."
"See you on the bus."
FOLLOW CRAIG BOYACK AT THE FOLLOWING LOCATIONS
Follow my blog: http://coldhandboyack.wordpress.com
Check out all my novels here: http://www.amazon.com/-/e/B00ILXBXUY
Twitter: https://mobile.twitter.com/Virgilante
On Goodreads: http://www.goodreads.com/author/show/9841203.C_S_Boyack
"This tour sponsored by 4WillsPublishing.wordpress.com."

Comments
comments