I am always amazed at how pundits manage to twist, squeeze, knead, and otherwise manipulate reality to fit their perception of it.
Take, for example, Donald Trump's acceptance speech at the GOP convention Thursday night.
It was a ripsnorter, a humdinger, delivered with passion and Trumpesque intensity. It not only explained what's wrong with our country; it even went so far as to provide some explicit solutions for our plethora of problems that are directly attributable to the Obama regime.
However, to listen to the disgruntled commentators on CNN, it was "meandering," "dull," without specifics, "dark," and "foreboding."
I guess these myopic "observers" missed what everybody else in the country saw: A convention audience that was energized, impassioned, and united by what Trump was saying during his 1 hour and 15-minute address.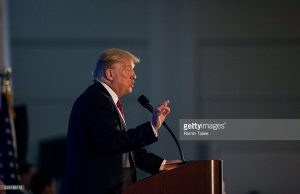 If there were still some "never Trumpers" in the audience, there were none after Trump finished.
I kept hearing the CNN soreheads repeat one another, using the word "dark" to describe the tone of Trump's speech.
Dark? As in light's out?
No, they meant it was pessimistic, gloomy, and depressing.
Is that why the audience was cheering Trump so loudly? Is that why the audience interrupted his speech multiple times to the extent that it added some 15-minutes to an hour-long talk?
Couldn't you tell that the crowd of delegates was disheartened and demoralized by Donald's words? Wasn't it obvious?
You mean it wasn't?
Well, it was to the CNN political prevaricators. They were annoyed and exasperated that Trump spoke with candor about the state of our nation, our economy, our security, our inept president and the serial lawbreaker running for president in the Democrat party.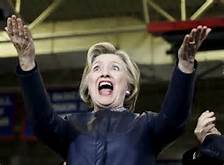 God forbid, that any politician should speak the truth during a political convention.
But wait! Donald Trump is NOT a politician. He is a successful (note I said SUCCESSFUL) businessman and real estate entrepreneur who has created thousands of jobs while the only jobs Hillary Clinton ever created are ones for herself.
And because Trump is not a politician he is not afraid to tell it like it is, as the late Howard Cosell often said. And that's what he did, much to the chagrin of CNN's panel of partisan "connoisseurs."
Like a collection of bobble-heads, as soon as one would find some fault with Trump's speech, the rest would enthusiastically bob their concurring craniums.
This is what passes for non-partisan analysis at CNN these days, and that's one reason it is lagging far behind Fox in the contest for viewers.
We saw the reaction to Trump's speech by the audience. We heard his words, which were NOT dark and gloomy. They provided a dose of reality in a nation that has been told too long that up is down, that red is blue, that terrorism is workplace violence, that America is evil, that Islamic terrorists are over-rated, and that ISIS is not an existential threat to the United States.
But pundits on CNN, their blindfolds firmly in place and their ears tightly plugged, didn't see or hear what the rest of us did.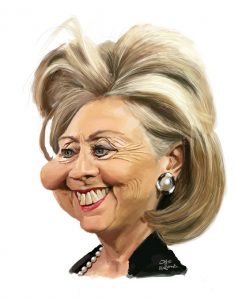 However, they did their job, which is to disparage and slander Donald Trump at every opportunity while protecting Hillary Clinton, a habitual liar, and malefactor who wants to be president just because she believes "it's my turn."
God help us if this self-absorbed, out-of-touch, power-hungry prevaricator gains access to the White House.
Because if you thought the last seven and a half years under Emperor Obama were a disaster, wait until Queen Hillary occupies the throne.
Comments
comments