The following post comes from author Marylee MacDonald, author, writing coach and speaker. Her most recent book, Bonds of Love & Blood, is a collection of short stories about misplaced or displaced people that has garnered literary prizes and glowing reviews. She is also the author of Montpelier Tomorrow, the story of a mid-life mom who moves in when her daughter's husband falls ill with ALS only to learn that sometimes all the good intentions and prodigious effort we can muster, can't repair what's wrong.
By Marylee MacDonald
When I speak at writing conferences or to university students, a question I'm often asked is this: "Do I need to go back to school to become a writer?"
Going back to school is often the goal for writers who picture themselves becoming professors in a Creative Writing program. But a Master's in Creative Writing doesn't guarantee a job. These jobs are super hard to get. Many writers end up teaching as adjuncts for years. Adjuncts (part-time professors) cannot earn enough to live on, even if they patch together gigs from several colleges. Getting an MFA is no guarantee that you'll be employable.
Away Programs
If an aspiring writer has plenty of money and wants an MFA, then I would suggest applying to the distance learning programs at Vermont College, Antioch College, or Warren Wilson (in North Carolina). Some of my friends have gone there and say that they've learned a lot. They've also spent a lot, but, at least, the programs don't require you to quit your day job.
The down side of non-residential programs is that the quality of instruction depends on which faculty members are "in residence." Each term the faculty gets together and decides who will be your "one-on-one" instructor. Sometimes, the experience is a good match. Other times, it's not.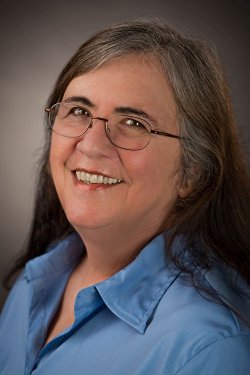 Schools of Continuing Ed and Local Writing Centers
A better option is to look for writing centers and schools of continuing education. I have personal experience with Stanford's School of Continuing Education and with Northwestern's School of Continuing Education. I can vouch for both these programs, but they're costly.
If you can afford to take a couple of classes in writing fiction, you will improve your knowledge of basic craft elements: characterization, voice, and plot.
You can also look for classes at local writing centers, such as Chicago's Story Studio or Minnesota's The Loft, or at libraries and community colleges.
The Biggest Reason Not To Go Back To School
Apart from the money spent on fees or tuition, the downside of any structured learning environment is that it prevents you from developing the habit of daily writing that is the key to your success. This habit is called a "writing practice."
Imagine if you wanted to become a concert pianist, and you only put in time at the keyboard the day before you had a piano lesson.
School imposes artificial deadlines. You develop the habits of a journalist, not those of a fiction writer.
The urge to go back to school is simply a writer's response to society's message that writing isn't legitimate. To non-writers, we look like daydreamers. Writing isn't a daydr
eam. It's a fun way for book-lovers to build a life that honors the creative spirit.
If you don't have access to school and you don't have excess cash, you can learn plenty from online sources (Coursera, The Crafty Writer, The Open University, Falmouth University), from how-to books about writing, and from me.
Let's Get to Know Each Other
My goal with this email newsletter is to share what I've learned along the way.
I've had two books published, and my fiction has won awards from literary magazines. Before that, however, I supported my family by remodeling houses and by writing articles for magazines like Old-House Journal. I had a day job. I had kids. I know what the juggling act is all about. To get started, here are a couple places you can connect and find out more.
My website: This has my bio, latest book projects and blog.
Facebook.: Connect with me! This is where I put all the great stuff that doesn't make it into the email list or blog.
Twitter: I tweet about writing, books, travel, and gelato. No, just kidding, but I did recently tweet a video recipe for blueberry ice cream. The recipe sounded yummy, but forget the giant Cuisanart!
Talk to you soon,
Marylee MacDonald
Comments
comments