Before I get to the meat of my review of this splendid little book of anglicized Haiku I need to explain why I was drawn to it. I have never met author Jack Cantwell, but I was fascinated to learn that we were both living in Tokyo at the same time—from the mid-1980s to the early 1990s. I was the chief Asia correspondent for the Chicago Tribune and Cantwell was involved in marketing and public relations. He may have even belonged to the Foreign Correspondents Club of Japan, of which I was once vice-president.
The parallels don't stop there, however. It turns out we both served (at different times) in a now-defunct top secret U.S. Army organization called the Army Security Agency—the military offshoot of the National Security Agency. Additionally, we both received ASA training at Ft. Devens, Mass.
And, like a lot of expats who made Japan home for a few years, we were both intrigued and beguiled by Japanese haiku—a form of poetry unique to Japan in which an idea or a moment in time is expressed in just three lines usually containing five, seven, and five syllables respectively—a total of 17. Clear, succinct, no wasted words. What Cantwell has done in his book is take the concept of haiku and alter it a bit.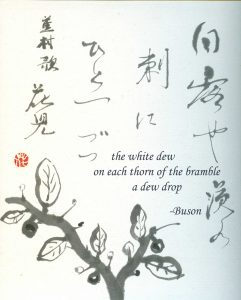 As he explains, "I've made up my own ground rule—express a clear 'word picture' in 25 words or less."
Cantwell follows that rule throughout this 111-page book. And he does it quite brilliantly. The contents of the book are broken into three main parts: (1) The Japan & Southeast Asia Years; (2) Other Places, Other Years, Humor, Faith, and Other Thoughts; and, (3) The Backstories.
The first two parts contain roughly 100 of Cantwell's 25-word haiku—what he calls "word pictures." And, of course, that is exactly what Japanese haiku are—word pictures. Some of Cantwell's haiku are clearly deeply personal, and no doubt carry significant meaning for him that a casual reader may not fully appreciate. Others are humorous, light-hearted remembrances of events, people, places. All, are well done.
Here's an example of a word picture entitled Wasabi:
"Sukiyaki Dinner.
Beautifully presented.
Japan newcomer picks and swallows
Green paste-like garnish.
Breathless discovery of wasabi mustard.
Whoa boy!"
The last part of the book contains 12 well-written back stories that explain the genesis and background of some of the book's haiku. Make sure you read them.
Now for a couple of critiques. I would have liked to see more of the short back stories because they provide valuable supportive context for the word pictures Cantwell paints with his excellent prose. Also, while I agree that you can't tell a book by its cover, a cover does make a big difference in attracting potential readers and buyers. As it is, the cover is very vanilla. Sprucing it up with perhaps a Japanese motif (maybe the hiragana or kanji for "haiku") combined with something else (an American theme), and adding some color would help. My two cents worth.
I read the book on my i-Pad mini, and as a result, it took me a while to format the haiku so they were visible on one page—the way all haiku should be read, whether 17 syllables or 25-words or less. That is not necessarily a complaint; just a heads up for those who may encounter a similar problem on their e-readers.
I generally do not opt for poetry when buying a book, but I enjoyed this work. Cantwell's word pictures are intuitive, introspective, and most of all, fun to read.
You can find more about the book at onlinebookclub.org
http://forums.onlinebookclub.org/shelves/book.php?id=88810
Amazon link:
https://www.amazon.com/Life-Expressed-Words-Less-Distilled-ebook/dp/B01FULED9M/ref=sr_1_1?s=books&ie=UTF8&qid=1476029011&sr=1-1&keywords=Life+Expressed+in+25+Words+or+Less%3A+Distilled+Wisdom+for+Life
Comments
comments