Fellow author Amy Neftzger recently wrote a column for a writer's group that I belong to called BookDaily in which she provided some good advice for novice writers.
Amy is an author of fiction for both adults and children and you can find out more about her and her work at her website: http://www.amyneftzger.com.
I thought I would share her prescient thoughts with you so I am turning my blog over to her for today.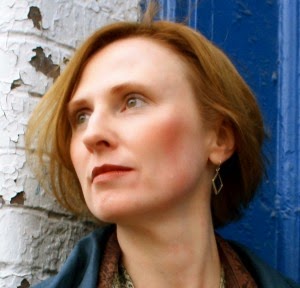 Amy Neftzger
Starting Out As a Writer: 5 Things You Should Know
By Amy Neftzger
Becoming an author is a long road to walk, and most people have no idea how long it takes to become successful or what they need to do when traveling this road. There are a lot of different ways to get to the end of it, but here are a few suggestions I have to help you along on this journey.
1. Success is not immediate

Many people think that publishing a book is like winning the lottery: you just put the book up for sale and then watch the royalties roll in. The truth is that simply putting your work out there will not make it sell. Readers have too many choices, and when they want a new book they tend to stick with what they know: authors they've already read. It takes quite a bit of time to build a following, so patience is the name of the game here. This is true whether you're self or traditionally published.
2. In order to do it well, you will need help.

Don't assume that you can write, edit, design layout, format, create cover artwork, and market your book all on your own. If you're with a traditional publisher they will help with most of these things. If you're self-published, you'll need to find a way to get all these things done. You may be multi-talented but you're still only one person and you may even have another job that currently pays your bills. So there's the time factor to consider: If you do everything yourself then you're spending a lot of time doing things other than writing. Aside from the time, when you do everything yourself your work tends to lack the balance that other people can add. Your finances may be limited, so figure out what you're better at and where you're weaker and seek affordable help for your weaker areas.
3. The market is currently flooded.

There are a lot of books out there and the number is growing, so readers have a lot of choices. What this means is that your book needs to be the best it can possibly be, because a less polished work simply won't get any traction in a flooded market. This means that you may want to consider using beta readers to get feedback, and if you're self-published you should definitely hire an editor and maybe even a proofreader.
4. Reader experience is everything.

People read books for the experience it provides. Your book should be designed to provide it and avoid anything that detracts from it.Things that pull away from the experience are glitches in plot development, spelling or layout errors, and errors in logic. maintaining a logical and believable flow to the plot will enhance reader experience, so use a good outline and be sure that the characters and situations are believable (even in fantasy).
5. It's worth the effort

If you love to write and it's in your blood, then you'll find that all the work you put into producing your book is worth your time. The key is to keep working and improving your craft and to grow as a writer.
About the Author:
Amy Neftzger is the author of fiction books for both adults and children. She has also been published in business and academic journals, as well as literary publications. A few of her favorite things include traveling, books, movies, art, the Oxford comma, and gargoyles.
Comments
comments