Today ForeignCorrespondent is pleased to host Rave Reviews Book Club's "Spotlight" author D. L. Finn and a sampling of her exceptional poetry.
Finn Facts:
I'm afraid of heights.
Our house has five cats, one dog, and a goldfish.
Take a journey with D.L. Finn as she blends her love of nature with her deepest emotions. Sit with her on the forest floor observing its tranquil beauty, or stroll along the ocean's shore admiring the vastness of its horizon. Here in these peaceful moments, you'll be able to experience her thoughts and feelings in the light—and in the darkness. This is a thought-provoking collection of poetry that invites the reader into all the seasons of a soul.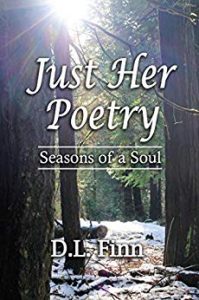 Excerpt from Just Her Poetry: THE EMOTIONS
Darkness and Light
BURDEN
You burden me with your words.
They are heavy and persistent.
Coming in huge waves like a tsunami,
Triggered by endless thoughts with no end in sight.
They reach out to everyone around them.
Eyes glaze, shoulders droop, and sighs weigh the air.
You don't notice the response and keep coming at us.
One tale after another of how they did you wrong.
It's the same story over and over.
Yet, you're always surprised they did this—said that.
I silently reflect that is how they are.
As your words pour over me, I feel like I'm drowning.
I'm your captive audience until you finally pause.
I respond hoping you hear me this time, but you don't.
You reject my life preserver and I can do no more.
I lovingly smile and gently detach, that is all I have to offer.
I wish you well and leave in blissful silence.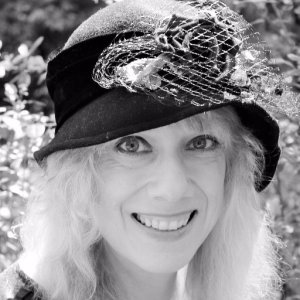 ABOUT D.L. FINN
D.L. Finn is an independent California local who encourages everyone to embrace their inner child. She was born and raised in the foggy Bay Area, but in 1990 relocated with her husband, kids, dogs, and cats to the Sierra foothills in Nevada City, CA. She immersed herself in reading all types of books but especially loved romance, horror, and fantasy. She always treasured creating her own reality on paper. Finally, being surrounded by towering pines, oaks, and cedars, her creativity was nurtured until it bloomed. Her creations vary from children's books, young adult fantasy, and adult paranormal romance to an autobiography with poetry. She continues on her adventures with an open invitation for her readers to join her.
SOCIAL MEDIA LINKS
Twitter handle:

@dlfinnauthor

Facebook address:

https://www.facebook.com/d.l.finn.writer/?

Website address:

https://dlfinnauthor.com/
PURCHASE LINKS
Amazon: https://www.amazon.com/D-L-Finn/e/B00ZBGJ08Q?
Barnes & Noble: https://www.barnesandnoble.com/s/D.+L.+Finn? 
Smashwords: https://www.smashwords.com/profil
More D.L. Finn Links:
Thank you for joining ForeignCorrespondent today and Rave Reviews Book Club's NOVEMBER "SPOTLIGHT" Author, D. L. Finn
Comments
comments