Today it is my pleasure to host and introduce author Sarah Angelton during her "SMOKE ROSE TO HEAVEN" Blog Tour.  Sarah writes Historical Fiction novels and is a member of the Rave Reviews Book Club. ForeignCorrespondent is all yours, Sarah. 
The Making of a Writer
Mrs. A's voice boomed through the entirety of South Elementary School. I'm not exaggerating. The whole building consisted of one hallway of classrooms, which led to an office, a gymnasium, and a cafeteria. Sixth grade stood at the distal end from the office and Kindergarten at the closest, placing third grade somewhere in the middle of the line of classrooms. Mrs. A. taught third grade and her yelling echoed through the hallways striking fear into the hearts of students.
I'm pretty sure I was trembling that first day I entered her classroom as a brand new third grader. I studied her skeptically when she explained that she got so excited while teaching that she tended to speak loudly and get a little carried away. Sometimes, she acknowledged, that gave her a bit of an unfair reputation among the younger students.
Fortunately, this turned out to be true. I've had a lot of great teachers, but Mrs. A. in third grade remains one of the best, not only because of her infectious enthusiasm for learning but also because of her high expectations. It's true that she is the reason I still recite a little poem in my head to remember how many days are in each month and that I can't spell the word "enough" without imagining the sound of an old-fashioned car horn (E-noooou-gah!), but it's also because of this wonderful teacher that I started writing stories.
I loved to read, every bit as much as I do now, but the thought of writing something of my own, to possibly have that work scrutinized and criticized by readers, was completely terrifying. I am convinced I would have never entered the Illinois Young Authors Contest if I hadn't been forced to do so by my boisterous, wonderful, terrible teacher.
Contest entry in Mrs. A.'s class was a non-negotiable requirement. And so, with trepidation, I poured my heart into producing a tale of adventure and mystery and treasure, got a little help from my mom with the big words, and submitted the story that probably determined my career path.
To my great surprise and delight, my story won first place on the regional level, garnering me an invitation to a writing conference for children hosted at Illinois State University. I was hooked.
I've written a lot of stories since then and sent many of them into the world to be scrutinized and criticized. My triumphant third-grade story is sadly lost to time, but I do have a new novel that I think is also pretty good.
The book is called Smoke Rose to Heaven. It's the coming-of-age-story of a 19th-century girl figuring out how to develop a precious gift of her own and it's about an important historical secret she stumbles upon along the way. It's a tale of adventure and mystery and treasure.
And I owe a loud and enthusiastic thank you to Mrs. A.
 Book Blurb:
New York, 1872.
Diviner Ada Moses is a finder of hidden things and a keeper of secrets. In her possession is a lost manuscript with the power to destroy the faith of tens of thousands of believers.
When a man seeking the truth knocks at her door with a conspiracy theory on his lips and assassins at his heels, she must make a choice.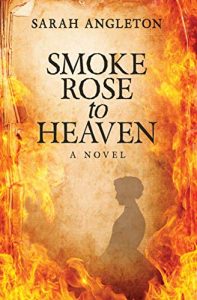 Spurred by news of a ritualistic murder and the arrival of a package containing the victim's bloody shirt, Ada must either attempt to vanish with the truth or return the burden she has long borne to the prophet responsible for one of the most successful deceptions in US history.
Protecting someone else's secret may save Ada's life, but is that worth forcing her own demons into the light?
Author Bio: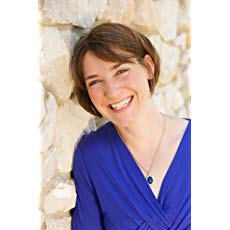 SARAH ANGLETON is the author of the historical novels Gentleman of Misfortune and Smoke Rose to Heaven as well as the humor collection Launching Sheep & Other Stories from the Intersection of History and Nonsense. She lives with her husband, two sons, and one loyal dog near St. Louis, where she loves rooting for the Cardinals but doesn't care for the pizza.
 Social Media Links:
https://twitter.com/SarahAngleton
https://www.facebook.com/sangletonwrites
 Purchase Links:
Amazon
Barnes & Noble
Sarah is giving away 5 e-book copies of SMOKE ROSE TO HEAVEN and all you have to do for a chance to win a copy is to leave a comment below.
To follow along with the rest of her tour, please drop in on her 4WillsPub tour page.
If you'd like to take your book or books on a virtual blog tour, please visit us at 4WillsPublishing.wordpress.com and click on the VIRTUAL BLOG TOUR tab.
Thank you for supporting this author's tour and also the blogger of this post!
Comments
comments