The Lost Years of Billy Battles
Book 3 in a trilogy of novels about a man's 100-year life of peril, adventure, tragedy, transgression, and redemption..
Where in the world is Billy Battles?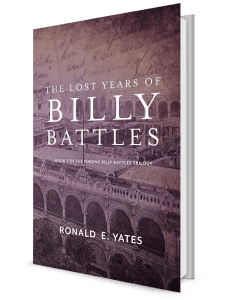 As Book Three of the Finding Billy Battles trilogy begins we know where Billy is. He is in Chicago with his wife, the former Baroness Katharina von Schreiber living a sedate and comfortable life after years of adventure and tragedy. That changes with a single telephone call that yanks Billy and Katharina back into a life of turmoil and peril.
Persuaded by a powerful old friend to go undercover for the U.S. government the two find themselves in Mexico during the height of the violent 1910-1920 revolution. There they encounter assorted German spies, Mexican revolutionaries, devious political operatives, and other malefactors. Caught in the middle of the 1914 American invasion of Veracruz, they must find a way out while keeping their real identities secret.
The Improbable Journeys of Billy Battles
The second book in a trilogy of novels about a man's 100-year life of peril, adventure, tragedy, transgression, and redemption..
Billy Battles is definitely not in Kansas anymore.
As Book 2 of the Finding Billy Battles trilogy opens, Billy is far from his Kansas roots and his improbable journeys are just beginning.
The year is 1894 and Billy is aboard the S S China sailing to the inscrutable Far East. Trouble is not far behind. He has met a mysterious and possibly dangerous German Baroness. He has locked horns with malevolent agents of the German government and battled ferocious Chinese and Malay pirates in the South China Sea.
Later, he is embroiled in the bloody anti-French insurgency in Indochina–which quite possibly makes him the first American combatant in a country that eventually will become Vietnam. Then, in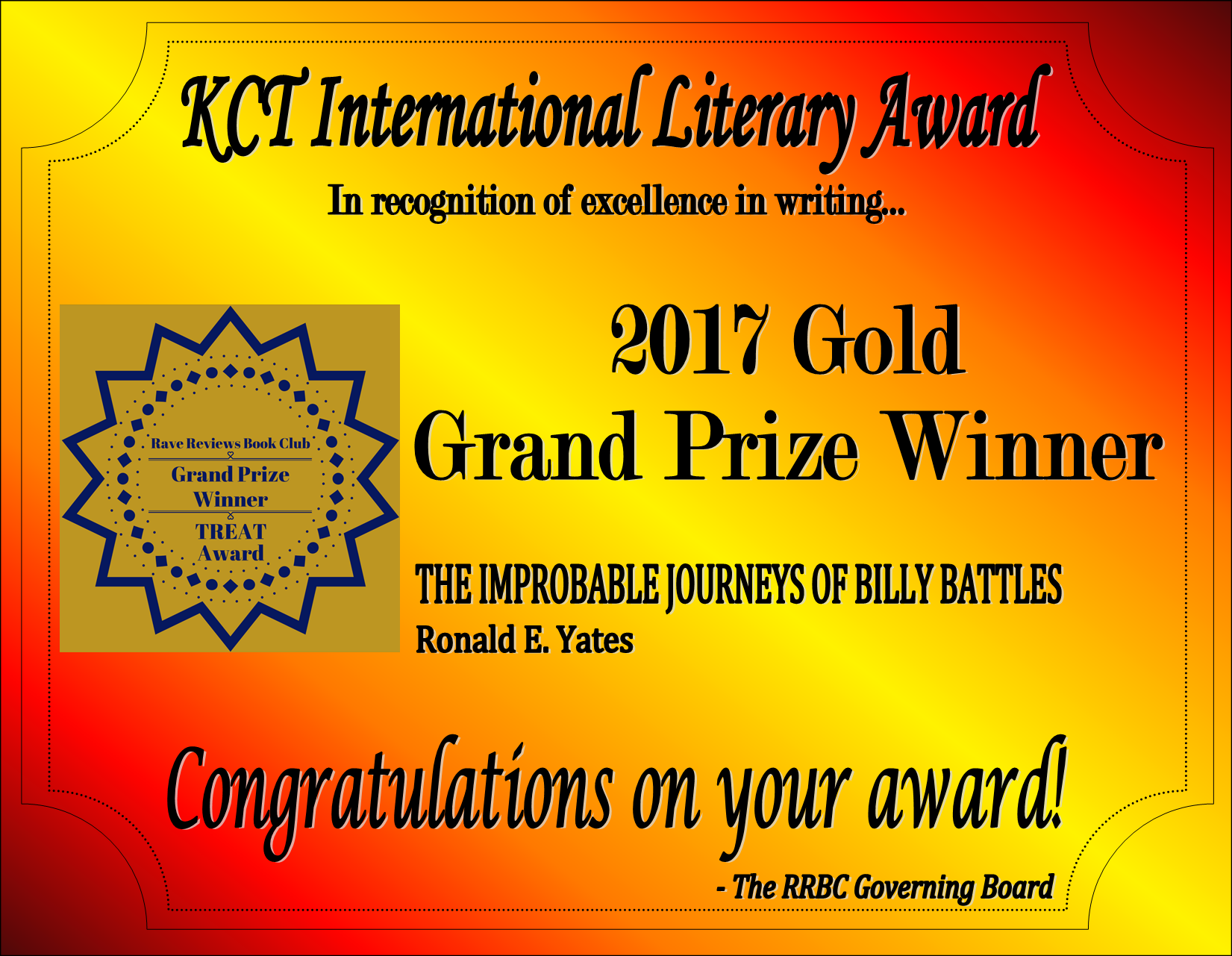 the Philippines, he is thrust into the Spanish-American War and the brutal anti-American insurgency that follows. But Billy's troubles are just beginning.
As the 19th century ends and the 20th century begins, he finds himself entangled with political opportunists, spies, revolutionaries, and an assortment of vindictive and dubious characters of both sexes. How will Billy handle those people and the challenges they present? The answers are just ahead.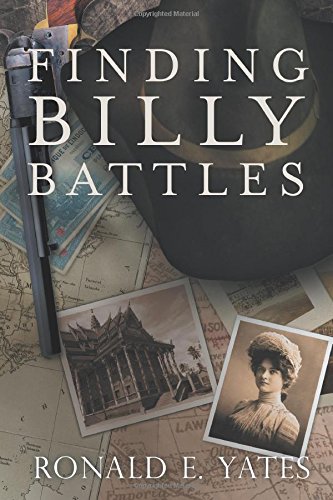 Finding Billy Battles
The first in a trilogy of novels about a man's 100 year life of peril, adventure, tragedy, transgression and redemption.
When a great-grandson inherits two aging trunks and a stack of meticulously detailed journals penned by his great-grandfather, he sets out to fulfill his great-grandfather's last request: to tell the story of an incredible life replete with adventure, violence, and tragedy. The great-grandfather's name is Billy Battles–a man often trapped and overwhelmed by circumstances beyond his control.
For much of his 100-year-long life Billy is a man missing and largely unknown to his descendants. His great-grandson is about to change that. As he works his way through the aging journals and the other possessions he finds in the battered trunks he uncovers the truth about his mysterious great-grandfather–a man whose deeds and misdeeds propelled him on an extraordinary and perilous journey from the untamed American West to the inscrutable Far East, Latin America and Europe.
As he flips through the pages of the handwritten journals he learns of Billy's surprising connections to the Spanish-American War, French Indochina, and revolutions in Mexico and other Latin American countries. But most of all he learns that in finding Billy Battles he has also found a long lost and astonishing link to the past.
The Kikkoman Chronicles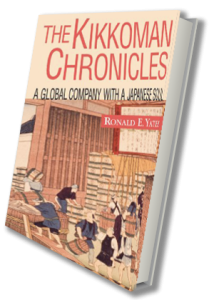 Bookshelves today are lined with intriguing, inside stories of corporate success. None, however, can rival the more than 300 years of wartime intrigue, family hardships, and unprecedented success of Japan's Kikkoman Corporation, one of the world's most formidable global competitors.
The Kikkoman Chronicles is nothing less than today's most innovative and informative guide to business in the international marketplace. From Kikkoman's simply 17th Century beginning, producing soy sauce in the Japanese village of Noda, it has become a world leader in the production, distribution and marketing of more than 2,000 related products.
Translated into more than 10 languages, The Kikkoman Chronicles has found an international audience.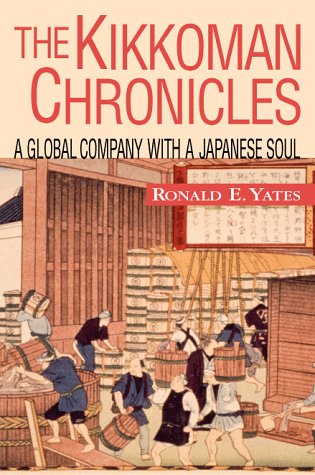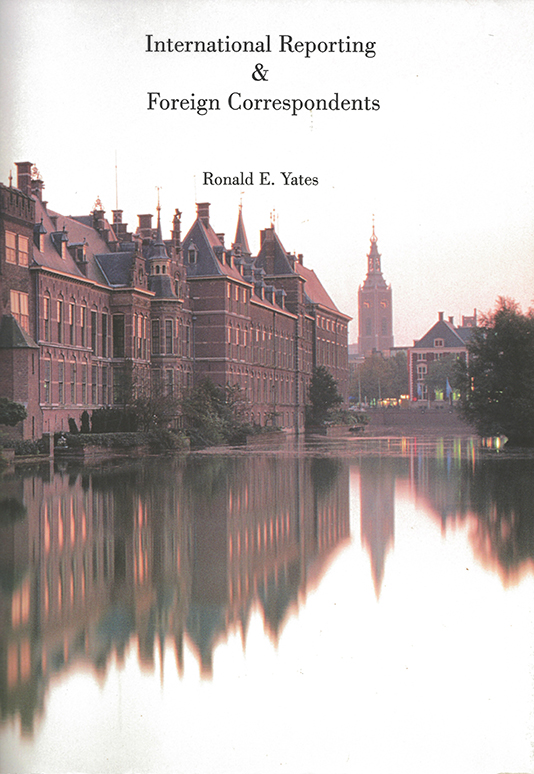 International Reporting and Foreign Correspondents: The book explains how foreign correspondents work, how this fascinating job came into being, who some of the most successful and ground-breaking correspondents were and how the profession has changed in the past 200 years.
(ISBN: 1-58692-260-2)
The Reporter's Handbook: The Reporter's Handbook is a collection of ideas, techniques, examples of storytelling and a few secrets about the art and craft of doing excellent journalism. University of Illinois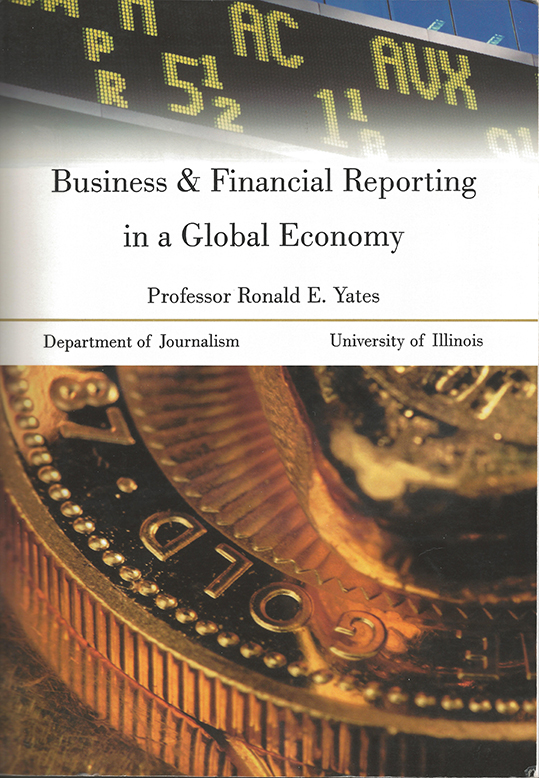 Business and Financial Reporting in a Global Economy:  This book helps journalists understand the linkage that exists between domestic prosperity and foreign policy. It addresses the key issues facing business journalism in the new information/social media economy:
(ISBN: 1-58692-359-5)