I am honored to report that Finding Billy Battles, book one in the Finding Billy Battles trilogy, was just added to the "short list" for the Laramie Book Awards #CAC17, #SeriousAuthors, #LaramieShortlister @ChantiReviews.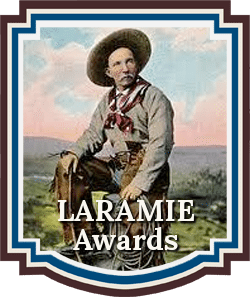 The Short Listed Semi-Finalists are now in the final rounds of judging for the Five First in Category Positions. The Semi-Finalists and First Place Category Award Winners of the 2016 Laramie Book Awards will be recognized at the Chanticleer Books Awards Banquet on April 1, 2017.
The LARAMIE Awards Writing Competition recognizes emerging new talent and outstanding works in the genres of  Western Fiction, Prairie & Pioneer Fiction, and Civil War Fiction. The Laramie Awards is a division of Chanticleer International Novel Writing Competitions.
Proud to be a semi-finalist.