One of the saddest events of the past ten years or so has been the inexorable demise of the brick and mortar bookstore. Fully half of the bookstores in the United States have vanished in the past ten years.
Gone are places like Borders, Crown Books, Waldenbooks, B. Dalton, Kroch's and Brentano's, Oxford Bookstore, Atlantic Books and Davis-Kidd Booksellers.
A few are still hanging on. Barely. Barnes & Noble, for example, and Follett's, Book Off USA, Hudson News and places like the sprawling and immensely popular Powell's Books in Portland, Oregon.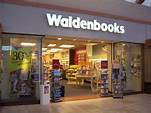 But for the most part, physical books stores are being shoved aside by online booksellers like Amazon, Alibris, AbeBooks.com, Biblio.com, ValoreBooks, etc.
The exception to this trend was recent reports by CNBC and Wall Street Journal that Amazon is planning on putting up a physical retail bookstore across from New York City's Empire State Building.
So far there has been no confirmation from Amazon.
But even if that were to happen, most experts see the demise of brick and mortar bookstores continuing as more and more readers chose to buy their physical and e-books online.
So what can be done?
I recently received an e-mail containing an intriguing idea.
It came from author Doug Preston, who along with co-author Lincoln Child, has written such bestselling books as Relic, Riptide, Mount Dragon, Gideon's Sword and The Lost Island.
 Preston attached a note containing an idea for saving bookstores and helping authors sell more books in them. The idea was from author Daniel Handler, aka Lemony Snicket, who has written books like The Basic Eight, Watch Your Mouth, and Why We Broke Up.
Rather than paraphrasing Handler's note and idea, I will include it here verbatim and add some final thoughts:
"Dear comrades-in-ink,
 "Whether or not you are an author published by Hachette (as I am), you may lately feel as if you are engulfed in a rather unpleasant flood — as if the fate of your books is whirling dreadfully out of your control, battered by the waters of some enormous South American river, the name of which I cannot remember at the moment. 
"While all this fierce sword-fighting rages on without you, you may find yourself feeling even more hapless and hopeless than authors usually do, while your local independent bookstore struggles with a similar feeling that it's some sort of jungle out there.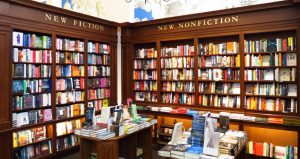 "As a tonic, allow me to suggest a new program, cooked up by assorted interested parties and named, after some tipsy debate, Upstream.  The idea is to connect authors with their local independent booksellers to offer signed books as an alternative to, say, larger and more unnerving corporate machinations. Upstream was test-piloted this summer and is now spreading steadily, like optimism or syphilis.
"How does it work?  Easily, hopefully.  Here are some numbered steps.
"1. Choose and contact a bookseller close to your home.  If you cannot find one, the good folks at Indies First, coordinated by the American Booksellers Association, can be of service.  They are quite excited about the launching of this new and hopefully enormous campaign.
"2. The bookstore will order and sell your books; you will sign them.  Perhaps you'll stop by at regular intervals with your pen, or perhaps you can convince, with cake or gin, the bookseller to come to you.
"3. Both you and the bookseller will promote this arrangement as best you can, spreading the word not only about an exciting source of signed books to your readers anywhere in the country but about a program anyone can join. 
"Feel free to tell your publicist you're participating.  Upstream should be in full swing in time for the holidays when signed books are good gifts for loved ones and distance acquaintances alike.
"Will Upstream rescue us all from strife and worry?  Of course not.  But the hope is that it will remind both authors and booksellers of their local, less monolithic resources, and improve general esprit de corps at a disheartening time.
"With all due respect,
"Daniel Handler, aka Lemony Snicket."
It sounds like a great idea. I have yet to approach any of my local bookstores about it, but I plan to. It seems like a win-win proposition. It's an opportunity to have authors in the store signing books and for readers to interact with authors.
E-book sales are fine. I have nothing against them. In fact, most of the sales of my books have come as a result of Kindle, Nook and Kobo.
But as convenient as e-books are they are also impersonal. You can't sign an e-book or talk to readers.
And let's not forget. What exactly are e-books? They are a collection of computer code that we essentially lease from companies like Amazon. Think about it. You can loan your physical books to as many people as many times as you wish.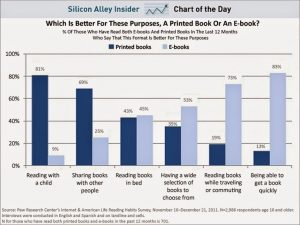 But that is not the case with e-books. You may think you own an e-book, but you don't. If you want to loan a Kindle e-book to a friend you must make sure the person you are loaning it to is using compatible e-book software. Then you can lend it only once for 14 days–and even then, you need to belong to Amazon's "Prime Program," which costs extra.
For an author like me, another frustration with e-books is this: if everybody on a train or bus or plane is reading an e-book, I can't tell what they are reading. There are no covers, so I don't know if they are reading one of my books (highly unlikely) or one by J.K. Rowling, John Grisham, or Stephen King.
Finally, (and for me this may be the most important point) I like bookshelves. And I want bookshelves with lots of books sitting in them. An office or den or family room without a bookshelf filled with books seems naked to me.
Maybe that's why I like brick and mortar bookstores and why I hope they never vanish entirely.
They have LOTS of bookshelves filled with books that you can pick up, handle, thumb through, take home and put in your bookshelves.
It's one of life's simple pleasures.