Ah, Political Correctness. Will it EVER end? Probably not. We live in an era of relentless hypersensitivity where the habitually offended reign.
The latest controversy deals with the classic 1944 song entitled "Baby, It's Cold Outside."
I must have heard that song more than a thousand times growing up in the 1950s.
Penned by "Guys and Dolls" writer Frank Loesser and and his wife and musical partner Lynn, the song's lyrics describe a woman trying to extricate herself from a date and saying "no, no, no," while a man insists that she stays as he moves in closer, pours her another drink, and warns about the weather outside. Critics of the song say the lyrics promote date rape.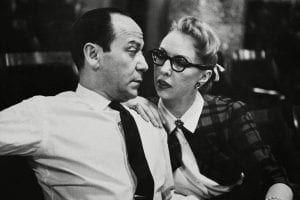 OH, PLEASE!
A few dozen radio stations banned the song from their Christmas playlists, yielding to the clout of the #MeToo movement. However, many stations have since reinstated the song after hearing from thousands of listeners via phone calls, emails, and social media—all saying the song is a valuable part of their Christmas tradition.
"Baby It's Cold Outside" made its film debut in 1949's Neptune's Daughter, in which the song is sung by Esther Williams and Ricardo Montalban. It was later gender-swapped for humor between Betty Garrett and Red Skelton. In the years since, the duet has become an enduring holiday classic, sung by everyone from Dolly Parton and Rod Stewart, to Michael Bublé and Idina Menzel, to Christ Colfer and Darren Criss on an episode of Glee.
Loesser and his wife wrote the song as a playful duet for the two of them to perform at their housewarming party while their guests were preparing to bid them goodnight.
I am not going to inveigh on and on about this; rather I'll let you make up your own mind. Just click on the following three links to see how the song was handled by Esther Williams and Ricardo Montalban, Betty Garrett and Red Skelton, and Michael Bublé and Idina Menzel. I have also included a short interview with Dean Martin's daughter, who decries the Über-sensitive PC era we find ourselves in. The song was one of her father's favorites. He recorded it in 1959.
https://www.youtube.com/watch?v=6bbuBubZ1yE&feature=youtu.be
https://people.com/music/dean-martin-daughter-baby-its-cold-outside/
I have also included the lyrics to the song so that you can follow along with the performances.
Lyrics to "Baby, It's Cold Outside:"
(I really can't stay) But, baby, it's cold outside
(I've got to go away) But, baby, it's cold outside
(This evening has been) Been hoping that you'd drop in
(So very nice) I'll hold your hands they're just like ice
(My mother will start to worry) Beautiful, what's your hurry
(My father will be pacing the floor) Listen to the fireplace roar
(So really I'd better scurry) Beautiful, please don't hurry
(Well, maybe just half a drink more) Put some records on while I pour
(The neighbors might think) Baby, it's bad out there
(Say what's in this drink) No cabs to be had out there
(I wish I knew how) Your eyes are like starlight now
(To break this spell) I'll take your hat; your hair looks swell
(I ought to say no, no, no, sir) Mind if I move in closer
(At least I'm gonna say that I tried) What's the sense of hurting my pride
(I really can't stay) Baby, don't hold out
[Both] Baby, it's cold outside
(I simply must go) But, baby, it's cold outside
(The answer is no) But, baby, it's cold outside
(The welcome has been) How lucky that you dropped in
(So nice and warm) Look out the window at the storm
(My sister will be suspicious) Gosh your lips look delicious
(My brother will be there at the door) Waves upon a tropical shore
(My maiden aunt's mind is vicious) Gosh your lips are delicious
(But maybe just a cigarette more) Never such a blizzard before
(I got to get home) But, baby, you'd freeze out there
(Say lend me a coat) It's up to your knees out there
(You've really been grand) I thrill when you touch my hand
(But don't you see) How can you do this thing to me
(There's bound to be talk tomorrow) Think of my life long sorrow
(At least there will be plenty implied) If you caught pneumonia and died
(I really can't stay) Get over that hold out
[Both] Baby, it's cold outside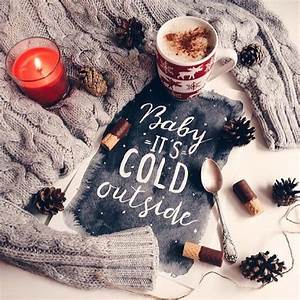 I will conclude with this. We are taking ourselves way too seriously today. Moreover, we have become hostages of the habitually offended.
A nation that has lost its sense of humor is a nation on the threshold of collective psychosis.
Loesser and his wife were not promoting date rape when they penned "Baby It's Cold Outside." They were endorsing romance, which today seems to have lost its meaning.
Oh well. At the risk of offending somebody, I hope you have a Merry Christmas and a Happy New Year!