I'm sharing a little good news today. 'The Lost Years of Billy Battles' has been named an "Official Selection" in the HISTORICAL FICTION category of the Fifth Annual New Apple Literary Awards.
The Lost Years of Billy Battles is the final book in the award-winning Finding Billy Battles Trilogy. It was published in June 2018.
It is also a finalist for a Goethe Award from Chanticleer International Book Awards (CIBAs). The Goethe Award is presented to winning books in the Post-1750s Historical Fiction category.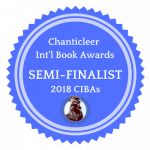 Here is a short blurb about the book along with a few reviews:
As Book Three of the Finding Billy Battles trilogy begins it is 1914 and Billy is in Chicago with his wife, the former Baroness Katharina von Schreiber living a sedate and comfortable life after years of adventure and tragedy. That changes with a single telephone call that yanks Billy and Katharina back into a life of havoc and peril.
Persuaded by a powerful old friend to go undercover for the U.S. government the two find themselves in Mexico during the height of the violent 1910-1920 revolution. There they grapple with an assortment of German spies, Mexican revolutionaries, devious political operatives, and other malefactors.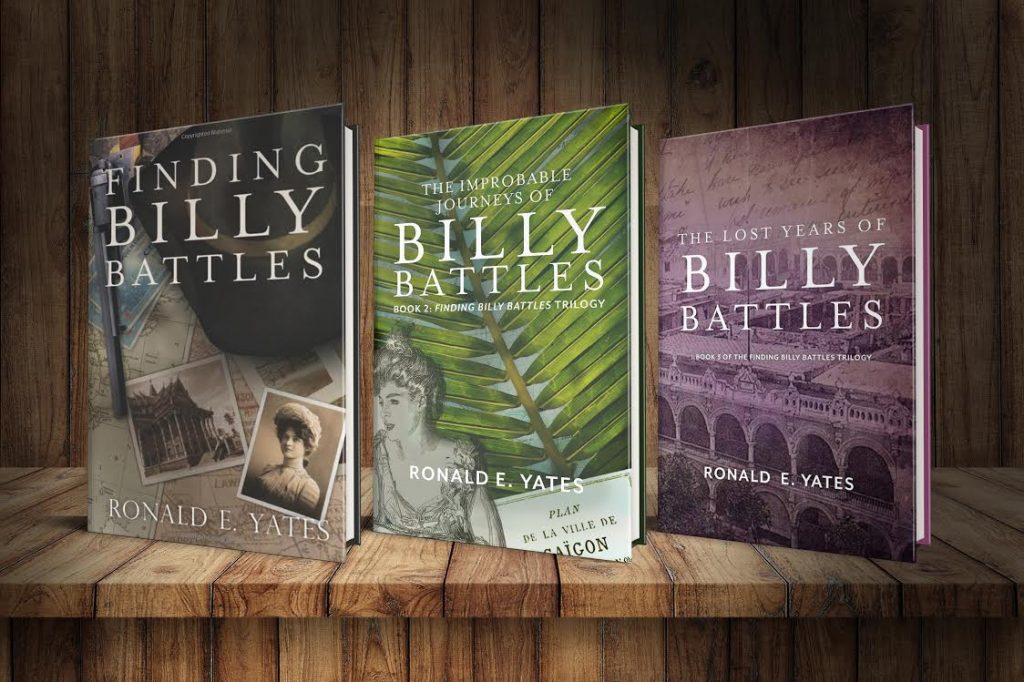 Subsequently, tragedy strikes and Billy vanishes leaving family and friends to wonder what happened to him. Where is he? Is he dead or alive? What provoked his decades-long disappearance? In The Lost Years of Billy Battles, those questions are answered, and the mystery behind Billy's inexplicable disappearance is ultimately revealed.
Recent Reviews:
"A rewarding and eloquent ending to an epic adventure and well-lived life. This final account of Billy Battles does not disappoint." Carrie Meehan, – Chanticleer Reviews
"This is the third book of the Finding Billy Battles Trilogy, and what a book it is. I thoroughly enjoyed the entire series. It kept me thinking about the storyline even when I was not actively reading. I suffered a huge letdown when the story ended because I was very engaged with the story and wanted to read more. The characters are very easy to get to know and to become attached to. Their adventures provide a great history lesson. Prior to reading the series, for instance, I was totally unaware of the US involvement in the Philippines and the 'invasion' of Veracruz. I am wondering and hoping that there will be a follow-on book. Gwen Plano, Author of Letting Go Into Perfect Love.
The Lost Years of Billy Battles concludes the 'Finding Billy Battles' trilogy with an exploration of years of kidnapping, deception, political intrigue, and adversity in the early 1900s. Billy's story and his globe-hopping adventures, narrated in a series of candid, engrossing descriptions, will lead any newcomer to look for the other books in the trilogy while providing prior fans with a satisfying, gripping conclusion to the saga of Billy's life and its many unexpected turns. One pleasure of this book (and the series as a whole) is that Yates doesn't just tell Billy's story. He recreates Billy's voice and perspective to craft a saga that is thoroughly engrossing and vivid: "You would think when a man entered the sixth decade of his life that he would be settled and reasonably contented. I thought I was that man. I was wrong." Its chatty, homespun narrator's voice cements events with an original perspective often tempered with a dose of humor: "I didn't know it at the time, but, as my mother used to say, I was about to go up Fool's Hill on the slippery side." Diane Donovan, Senior Reviewer, Midwest Book Review
"This well-written conclusion to the Billy Battles Trilogy is its crown jewel. The characters are so vivid and compelling it's hard to believe that this is a work of fiction. Astounding imagery puts you right in the thick of things. In more ways than I can count, this book is a masterpiece." Marcha Fox, author of the Star Trails Tetralogy Series.
"Ron Yates is a master of historical fiction. The Lost Years of Billy Battles is an epic finale to an incredible lifetime." Scott Skipper, best-selling author of Artifact and many other titles.
"Exclamations all OVER the place about this wonderful trilogy! Why does a trilogy only have three books! I was absolutely heartbroken to see Billy Battles' story end. I loved all three of Ronald Yates' books. His prose is exquisite. He transports the reader to so many different times and places; it's a cliche, but you really do feel as though you are there in all these distant places with the characters. The characters will stay with me always, especially Billy. The books in this trilogy are epic and absorbing. They are all page-turners. I never wanted any of them to end. Heidi Mastrogiovanni, screenwriter and author of Lala Pettibone's Act Two & Lala Pettibone, Standing Room Only.
"A perfect finish to a masterful series expertly written and researched as only award-winning author Ron Yates could do. The characters were terrific!" John Howell, author of Circumstances of Childhood.