I was notified today that Finding Billy Battles (Book 1 of the Finding Billy Battles Trilogy)  was named a finalist for the 2019 TopShelf Magazine Book Award. Very proud to be a finalist.
"It is with great pleasure that I inform you that Finding Billy Battles (Book 1 of the Finding Billy Battles Trilogy) has been selected as a FINALIST in the 2019 TopShelf Book Awards!" Keith Katsikas, CEO & Publisher, TopShelf Magazine.
Here's a little info about TopShelf Magazine from its website:
"Over the years TopShelf Magazine has built a powerful brand that booksellers, librarians, authors, and book-lovers everywhere trust. TopShelf is a literary journal geared toward assisting the ever-evolving needs of our readers, packed with marketing advice, trade reviews, exclusive author interviews, book spotlights, indie discoveries, and more. Our editors vet each book we spotlight, so readers know that the books they find in TopShelf Magazine are worth their time and investment. We could not be prouder of the response we've received from booksellers, readers, and the world's most acclaimed authors. Spend a moment on our testimonials page and you'll see what we mean.
"We use the powerful brand we've built to raise awareness of the best authors and books––not only to readers but to our growing list of booksellers and librarians from around the globe. Every single book that is promoted in TopShelf Magazine and on our website is likely to be seen by booksellers, librarians, authors, agents, publicists, reviewers, readers, and more––thousands of some of the most influential, most important people who could ever get ahold of your book. Booksellers and many big names in the literary industry, pay attention to the results of this contest. The winners are promoted heavily to booksellers, librarians, and readers on a scale you likely have never seen before.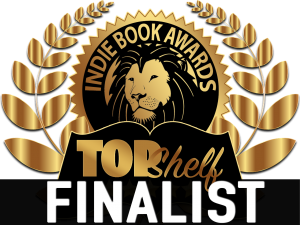 "TopShelf Magazine is available to anyone around the world via our affordable digital magazine found here, free printed copies are available to booksellers and libraries upon request, and print subscriptions are now available to US residents. Our website receives over 50,000 visitors and 250,000 page-views a month. Moreover, we have a growing team of social media partners who promote our tweets and posts daily. With this level of traffic, combined with a social media reach of over 4,000,000, TopShelf Magazine is a tremendous mouthpiece for authors and advertisers."
Here is a link to the book on Amazon in case you want to check it out. And if you do, check out Books 2 & 3 also. You can purchase all three award-winning Kindle editions of the Finding Billy Battles Trilogy for the special low price of $10.97!