I began reading W. Somerset Maugham in the 1980s when I was covering Asia for the Chicago Tribune. Many of the places I worked and lived were the same places that Somerset Maugham set some of his books and short stories, so I felt it was my duty to get to know this author.
First, I began reading Maugham's Malaysian Stories, which dealt with life at the end of British colonial rule in what was then called Malaya. I also read The Painted Veil, which is set mostly in Hong Kong.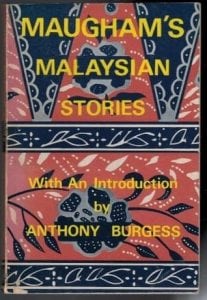 Then I read The Razor's Edge, which begins in Chicago where the protagonist, Larry Darrell, settles after being wounded and traumatized by the death of a close friend in World War I. He eventually travels to India seeking enlightenment, happiness, and some meaning to life. Does he find it? You will have to read The Razor's Edge yourself to find out.
During Maugham's prolific 90-year-long life he wrote 20 novels, 25 plays, and hundreds of short stories and magazine articles, many of which were made into movies.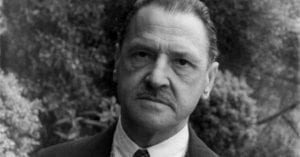 So, in 1958 when Maugham decided to list what he thought were the 10 best novels of all time, people took note. Not all agreed with him. I'm not sure I do either—after all, there have been many novels written before and after 1958 that surely qualify to be on that list.
Nevertheless, in his book, The World's Ten Greatest Novels: Great Novels and Their Novelists, Maugham makes his choices and goes on to defend them in a series of brilliant essays.
Maugham's list
Tom Jones
Pride and Prejudice
The Red and the Black
Old Man Goriot
David Copperfield
Wuthering Heights
Madame Bovary
Moby-Dick
War and Peace
The Brothers Karamazov
Not even the great Maugham, however, insists that his list is definitive and irrevocable. He even lists ten more books that he could just as easily listed as the "greatest."
I will let Maugham himself explain his choices in these selected passages from his book. Please read on. You won't be disappointed.
"Let me begin by saying that to talk of the ten best novels in the world is to talk nonsense.  There are a hundred, though even of that I am far from sure; if fifty persons, well-read and of adequate culture, were to make lists of the hundred best novels in the world, at least two or three hundred, I believe, would be mentioned more than once; but I think that in these fifty lists, supposing they were made by persons of English speech, the ten novels I have chosen would find a place.
"Now this great diversity of opinion can be somewhat easily explained.  There is a variety of reasons that may make a particular novel so much appeal to a person, even of sound judgment, that he is led to ascribe outstanding merit to it.  It may be that he had read it at a time of life or in circumstances when he was particularly liable to be moved by it, or it may be that its theme or its setting has a more than ordinary significance for him owing to his own predilections or personal associations.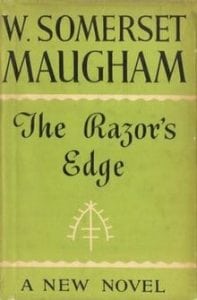 "But the chief reason for the great diversity of opinion that exists on the respective merits of novels comes, I think, from the fact that a novel is essentially an imperfect form. No novel is perfect.  Of the ten I have chosen there is not one with which you cannot in some particular find fault.
"I think Balzac is the greatest novelist the world has ever known, but I think Tolstoy's War and Peace is the greatest novel.  No novel with such a wide sweep, dealing with so momentous a period of history and with such a vast array of characters, was ever written before, no, I surmise, will ever be written again.  It has been justly called an epic.  I can think of no other work of fiction that could with truth be so described.
"But before I enlarge upon this statement I wish to say something about readers of fiction.  The novelist has the right to demand something of them. He has the right to demand that they should possess the small amount of application that is needed to read a book of three or four hundred pages. 
"He has the right to demand that they should have sufficient imagination to be able to envisage the scenes in which the author seeks to interest them and to fill out in their own minds the portraits he has drawn.  And finally, the novelist has the right to demand from his readers some power of sympathy, for without it they cannot enter into the loves and sorrows, tribulations, dangers, adventures of the persons of a novel. Unless the reader can give something of himself, he cannot get from a novel the best it has to give. 
"Now I will specify what, in my opinion, are the qualities that a good novel should have. It should have a widely interesting theme, by which I mean a theme interesting not only to a clique, whether of critics, professors, highbrows, truck drivers or dishwashers, but so broadly human that it is interesting to men and women of all sorts.
"The story should be coherent and persuasive; it should have a beginning, a middle and an end, and the end should be the natural consequence of the beginning.  The episodes should have probability and should not only develop the theme but grow out of the story.  The creatures of the novelist's invention should be observed with individuality, and their actions should proceed from their characters; the reader must never be allowed to say:  So and so would never behave like that; on the contrary he should be obliged to say:  That's exactly how I should have expected so and so to behave. I think it is all the better if the characters are in themselves interesting.
"And just as behavior should proceed from character, so should speech. A fashionable woman should talk like a fashionable woman.
"The narrative passages should be vivid, to the point and no longer than is necessary to make the motives of the persons concerned and the situations in which they are placed clear and convincing.  The writing should be simple enough for anyone of ordinary education to read it with ease, and the manner should fit the matter as a well-cut shoe fits a shapely foot.  Finally, a novel should be entertaining.
"But even if the novel has all these qualities, and that is asking a lot, there is, like a flaw in a precious stone, a faultiness in the form that renders perfection impossible to attain.
"When I consider how many obstacles the novelist has to contend with, how many pitfalls to avoid, I am not surprised that even the greatest novels are not perfect, I am only surprised that they are not more imperfect than they are.  It is largely on this account that it is impossible to pick out ten and say that they are the best.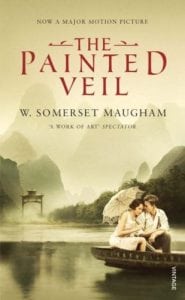 "I could make a list of ten more that in their different ways are as good as those I have chosen:  Anna Karenina, Crime and Punishment, Cousin Bette, The Charterhouse of Parma, Persuasion, Tristram Shandy, Vanity Fair, Middlemarch, The Ambassadors, Gil Blas.  I could give good reasons for choosing those I have just mentioned.  My choice is arbitrary.
"It is to induce readers to read them that this series has been designed.  The attempt has been made to omit from these ten novels everything, but what tells the story the author has to tell, exposes his relevant ideas and displays with adequacy the characters he has created.  Some students of literature, some professors and critics will exclaim that it is a shocking thing to mutilate a masterpiece and that it should be read as the author wrote it. 
"But do they actually do this?  I suggest that they skip what is not worth reading, and it may be that they have cultivated the art of skipping to their profit, but most people haven't: it is surely better that they should have their skipping done for them by someone of taste and discrimination.  If he has made a good job of it, he should be able to give the reader a novel of which he can read every word with enjoyment.
"They will lose nothing that is valuable, and because nothing is left in these volumes but what is valuable, they will enjoy to the full a very great intellectual pleasure."
Maugham points out that three of the books on his list were considered "dead failures when first published," referring to Moby-Dick, The Red and the Black, and Wuthering Heights. Maugham then explains why those three books were considered hopeless failures.
"Such critics as noticed them had little good to say of them.  The public ignored them. That is easy to understand. They were highly original.  Now, the world, in general, doesn't know what to make of originality; it is startled out of its comfortable habits of thought, and its first reaction is one of anger.  It needs a long time, and the guidance of perceptive interpreters before it can abandon its instinctive recoil and accustom itself to novelty."
That last passage by Maugham should give all of those budding authors out there some hope that THEIR original work only needs to be seen by "perceptive interpreters" so it can hit the bestseller lists.