You know it had to happen.
The Biden administration, facing a disastrous mid-term election in November, has taken a cue from George Orwell's dystopian book, "1984," and created a "Ministry of Truth" in the Department of Homeland Security.
And just as in Orwell's novel, the job of the newly-created "Disinformation Governance Board" allegedly is to combat disinformation.
In fact, just as the Ministry of Truth does in "1984," Biden's version will no doubt disseminate its share of disinformation too.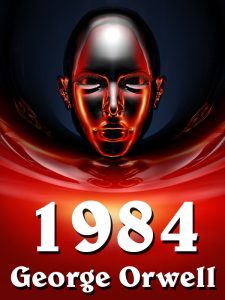 I wonder when policing disinformation became the mission of the Department of Homeland Security? Did I miss something?
Nevertheless, in the immediate term, Homeland Security Secretary Alejandro Mayorkas told a Congressional committee this week that the board's focus will be on disinformation surrounding Russia's invasion of Ukraine and on the lies and fabrications that smuggling groups are peddling to would-be illegal immigrants.
But that's not all that is problematic about this dubious board.
At the top of the list is its leadership. It's headed by Nina Jankowicz, a woman who has consistently criticized and vilified the First Amendment and its guarantee of free speech. Then, during the 2020 presidential campaign, she dismissed disturbing reports of Hunter Biden's laptop as Russian disinformation and a Trump campaign ploy.
Jankowicz has been on the job for a couple of months, but Mayorkas only revealed the disinformation board's existence this week in testimony to Congress when prodded about what his department is doing to help minority communities combat election disinformation.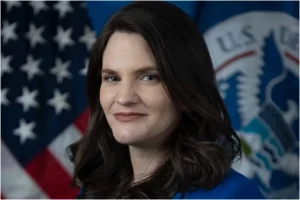 Just who is Nina Jankowicz? She has been a fellow at the Wilson Center, working on Russian propaganda efforts. She has also been an adviser to Ukraine.
Uh-huh. No conflict of interest there.
In 2020, as explosive reports of Hunter Biden's laptop roiled the presidential campaign, Jankowicz told The New York Daily News those reports were disinformation spread by the Trump campaign.
As we all know now, the New York Times, Washington Post, CNN, and several other mainstream news outlets have since substantiated the authenticity of the laptop, which was first reported by The New York Post. Most of those legacy news organizations went on to issue embarrassing "mea culpas" for covering up the Hunter Biden laptop story.
Jankowicz has yet to follow suit.
Missouri Sen. Josh Hawley referred to the board as a "disgrace" and wrote a letter to Mayorkas demanding answers as to how the board will operate.
"The Administration that activated the FBI against parents at school board meetings now has created a government Disinformation Board to monitor all Americans' speech. It's a disgrace. Joe Biden & Secretary Mayorkas: dissolve this monstrosity immediately," Sen. Hawley wrote.
Don't hold your breath. There is little chance the board will be disbanded anytime soon—certainly not before the midterm elections.
For those who are unfamiliar with Orwell's classic dystopian novel, the "Ministry of Truth" within the government of "Oceania" is devoted to creating propaganda, changing historical records, and creating media for education and entertainment. News, texts, films, and images are created, altered, and destroyed according to what is best for Big Brother, aka the government.
The goal of the Ministry of Truth is to make it seem as if Big Government is always right.
Sound familiar?
Of course, the name of the Ministry of Truth is ironic, as it rarely if ever produces truthful information.
Kind of reminds me of the Center for Disease Control, Dr. Fauci, the FBI, the Department of Justice, and that grand dame of disinformation herself, Jen Psaki.
Now, I ask you. Is there anything more dystopian than a Disinformation Governance Board run by the federal government? Can anything be more Orwellian than that?
I find it remarkable that the Biden administration didn't need a "Disinformation Governance Board" until Elon Musk threatened their control of the narrative by buying Twitter.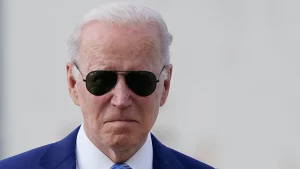 For the past several weeks as many on the left went ballistic over the possible loss of their most unashamedly leftist platform, they began planting the seeds of a backup plan just in case the Twitter deal actually happened.
Now it has. Twitter, according to Musk, will now be a wide-open forum for all forms of discussion, not just the left as it has been for the past several years.
"Today's news of a Biden-backed 'Disinformation Governance Board' is dystopian. The Biden administration can't afford to let the truth be anything but what they say it is," Republican Congresswoman Lauren Boebert tweeted.
Boebert wasn't alone in her condemnation of Biden's Ministry of Truth.
Lora Ries, former Homeland Security deputy chief of staff and director of the Heritage Foundation's Border Security and Immigration Center, called the board "an overtly political ploy" to try to chase opposing viewpoints from the political debate ahead of the 2022 midterm elections.
"The left can no longer use COVID restrictions or now, seemingly Twitter, to mislabel and hide legitimate information American voters should have in casting their ballots. Instead, they are setting up this board to declare what the left believes is misinformation or disinformation," Ries said.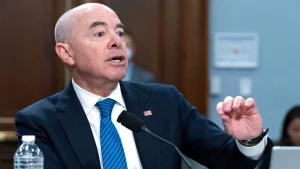 Meanwhile, Mayorkas told Congress that the Department of Homeland Security has spent $72 million in shutdown costs to stop building portions of former President Trump's border wall. That money went to cancel contracts and deal with supplies in the pipeline for projects that Mayorkas canceled.
Seems to me the Biden administration has its priorities distorted.
It has decided to erect a repressive barrier to interdict free and open speech while dismantling a barrier designed to block migrants from stampeding illegally through our open southern border.
It's apparent what Biden and his cronies fear most.