America is facing one of the most critical and consequential mid-term elections in its history and fully half of the voting population is largely ignorant of American history, civics, or the way our federal, state, and local governments work. Their knowledge of current events is shaded by a news media no longer content to provide unbiased information, but which feels a duty to persuade voters, by any means possible, to adopt a particular political point of view or ideology.
Even worse is what is happening to the next generation of voters in our schools. Rather than turning out an informed citizenry, schools today are rewriting American history and turning young minds away from the enlightened philosophies of the founders. Instead, they are being indoctrinated with failed socialist ideals and attitudes while founding fathers such as Thomas Jefferson, John Adams, Benjamin Franklin, and even George Washington are debased and dishonored by leftist and socialist teachers infused with such ideas as "critical race theory," the discredited 1619 Project, and Marxist ideology.
Is it any wonder then, that thousands of teenagers and college-age students have taken to the streets in the past several months to demonstrate against America's capitalist economic system and its unique Constitution that guarantees free speech, the right to bear arms, and freedom of religion, among other liberties. Students are told they aren't really free. Minorities are told they are the victims of systemic racism. And the news media are complicit.
A recent survey found that Americans have an abysmal knowledge of the nation's history and a majority of residents in only one state, Vermont could pass a citizenship test. The Woodrow Wilson National Fellowship Foundation surveyed 41,000 Americans in all 50 states and Washington, DC and the results were unsettling. They showed that only 27 percent of those under the age of 45 across the country demonstrate a basic knowledge of American history. And only four in 10 Americans passed the exam.
The study also revealed that only 15 percent of American adults were able to correctly note the year the US Constitution was written — 1787 — and a mere 25 percent could correctly state that the Constitution has 27 amendments. A quarter of survey-takers were unaware that freedom of speech was guaranteed under the First Amendment — and 60 percent did not know that Woodrow Wilson was president during World War I.
This is a recent phenomenon as school districts nation-wide replace the teaching of American history with an alphabet soup of contemporary social ills and victimhood triggered by Marxist and anarchist groups such as Black Lives Matter and Antifa.
As George Orwell once wrote:  "The most effective way to destroy people is to deny and obliterate their own understanding of their history."
Recently, I received an instructive essay on the way American history is being taught in our schools. I am reposting it here. I hope you will take the time to read it. It is convincing and edifying.
Socialist Teachers Using Fake 'History' to Destabilize America
By Alex Newman
Americans educated by public schools today are, for the most part, hopelessly ignorant of their own nation's history—and that's no accident. They're beyond ignorant when it comes to civics, too. On the history of the rest of the world, or the history of communism, Americans are generally clueless as well. This was all by design, of course.
After generations of flying under the radar, the ongoing corruption of history education in public schools is now suddenly the topic du jour. With the spread of The New York Times' discredited 1619 Project aiming to "reframe" history through the lens of slavery, which even The New York Times' own fact-checker called out, Americans everywhere are suddenly paying attention to what's being taught to impressionable children at taxpayer expense.
Former President Donald Trump recently blamed the escalating mayhem in the streets on indoctrination by schools and the media. He blasted the "toxic propaganda" being peddled as "history" in American classrooms. To deal with it, the president even said he signed an executive order to "promote patriotic education." That order has since been erased by Joe Biden who has become a socialist tool.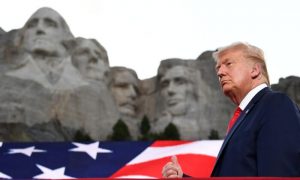 The reason why history is being rewritten is hardly a mystery. In George Orwell's classic dystopian novel "Nineteen Eighty-Four," the totalitarian ruling Party's motto explaining its strategy is "Who controls the past controls the future. Who controls the present controls the past." And it's very true—whoever controls the historical narrative will be able to shape the future. Liberty-minded Americans and truth are currently losing the battle—big time.
Totalitarians have long understood the power of historical narratives. Consider Chairman Mao's "Cultural Revolution" in communist China. Under the guise of purging remnants of the old ways of capitalism and tradition, Mao's communist storm troopers did their best to destroy the records and evidence of thousands of years of Chinese history. Books were burned and monuments destroyed in an orgy of destruction.
After true history was erased and disfigured, the Chinese Communist Party was able to rewrite history on a blank slate to suit its own agenda. Especially important to that effort was the indoctrination of children in government schools. Everything ancient and traditional was portrayed as primitive or even evil, while the new party line surrounding the supposed glories and progress of communism was force-fed to China's youth.
America's ongoing cultural revolution hasn't been quite as dramatic, violent, or thorough—so far. But if left unchecked, the results of this long-term operation may turn out to be just as deadly. And there should be no doubt in anyone's mind about the effectiveness of the effort to rewrite the history of the United States, Western civilization, and even the world.
Consider the data. According to the U.S. Department of Education's 2020 National Assessment of Educational Progress (NAEP), known as the "nation's report card," just 15 percent of American students were at or above the "proficient" level in history. When it comes to civics, less than 1 in 4 U.S. eighth-grade students performed at or above "proficient" in 2018 on the NAEP, the latest year for which scores are available.
Keeping in mind the wild bias of the Education Department (some 99.7 percent of the bureaucrats' contributions to a presidential candidate in the 2020 election went to Hillary Clinton), even those numbers probably drastically overstate the true level of historical and civic understanding of U.S. students.

Contrast the dismal scores with previous generations. There was a time when Americans were the best-educated people on the planet—especially when it came to history and civics. According to prominent French scholar Alexis de Tocqueville, who visited America in the early-to-mid 1800s and recorded his observations in two volumes before the government hijacked education, "every citizen … is … taught the doctrines and evidence of his religion, the history of his country, and the leading features of the Constitution."
Some areas on the Western frontier and the deep South weren't quite as advanced educationally. However, in the more populous and developed areas, "it is extremely rare to find a man imperfectly acquainted with all these things, and a person wholly ignorant of them is a sort of phenomenon," de Tocqueville continued.
Today, it's just the opposite: Finding a person who understands the history of America or the leading features of its Constitution is a sort of phenomenon.
The Rewriting of History in America
The process of rewriting history was a long one. Unlike Mao's Cultural Revolution, which took about a decade, those seeking to erase and distort America's incredible and unique history were forced to proceed slowly, working over decades and generations rather than accomplishing it all in one fell swoop. But concrete evidence of this deliberate plot has surfaced periodically since at least the 1940s.
In the early 1950s, Congress became suspicious about the scheming of the major tax-exempt foundations. To deal with the issue, lawmakers formed the Select Committee to Investigate Tax-Exempt Foundations and Comparable Organizations sometimes referred to as the "Reece Committee" after its chairman.
What investigators found should have shocked America to the core. In its final report, the select committee reported that the major foundations of the day, which still exist, had "supported a conscious distortion of history." The foundations also sought to hijack education for the purpose of undermining American constitutional principles and liberty, investigators found.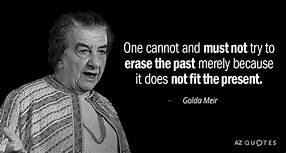 One of the expert witnesses who testified during the select committee's investigation, attorney and investigator Aaron Sargent, an expert in subversion through education, put it clearly. "They sought to create a blackout of history by slanting and distorting historical facts," Sargent testified about the goals of the major tax-exempt foundations in the education field. "They introduced a new and revolutionary philosophy—one based on the teachings of John Dewey."
By the time of the congressional probe, the situation was so serious that Norman Dodd, the chief investigator for the committee, said the foundations had orchestrated a "revolution" in the United States. The revolution "could not have occurred peacefully or with the consent of the majority unless education in the United States had prepared in advance to endorse it," Dodd told lawmakers in his sworn testimony. The attack on real history in school was a crucial element of that.
Of course, the situation only got worse from there. By 1980, pseudo-historian Howard Zinn, a radical exposed in declassified FBI documents as a Communist Party member, had published his book "A People's History of the United States." It's a favorite in public schools. More than 3 million copies have been sold so far, shaping the minds and attitudes of countless millions of Americans while turning them against their own nation and their own political institutions that guaranteed individual liberty for so long.
The propaganda "history" book was full of obvious lies, as exposed most recently by scholar Mary Grabar in her book "Debunking Howard Zinn." The deception was strategic, too, and powerful. The lies begin right at the start of the book, portraying Columbus as a genocidal monster, and continue onward from there.
"We were really no better than the Nazis in the way Zinn presents it," Grabar told The Epoch Times.
It was carefully calculated. "Rewriting history is what communists do," continued Grabar, who also serves as a resident fellow at the Alexander Hamilton Institute for the Study of Western Civilization. "They don't want people to know about any other form of government or to remember a time when there was freedom and abundance. Like Zinn, the Marxists of today want young people to be so disgusted with their own country that they become inspired to overthrow it."
While demonizing the United States and Western civilization more broadly, Zinn and other communists work hard to conceal the history of communism—"the horrors of starvation, gulags, repression, and mass murder," Grabar said. Interestingly, there were clear parallels between Zinn's fake history and a history written by Communist Party USA chief William Z. Foster published in 1951 dubbed "Outline Political History of the Americas." Foster wrote openly about how crucial hijacking education would be for the Soviet-style communist regime he envisioned for America.
When starting the project, Grabar said she already knew Zinn's book was biased. "But even I was surprised by how blatantly and deliberately Zinn lied," she said, urging students, parents, and community members to use her book to refute the propaganda with facts.
More recently, The New York Times released its 1619 Project, the brainchild of Nikole Hannah-Jones. Like Zinn's book, it's essentially fake history, as historians from across the political spectrum—and even The New York Times' own fact-checker—publicly confirmed. Like Zinn's book, it seeks to "reframe" America's history as one based on oppression, slavery, and racism rather than liberty. And like Zinn's fake history, the 1619 Project is now being used in public schools across America.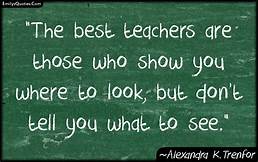 Perhaps most alarming about Hannah-Jones's false narrative is the notion that racism and evil are embedded "in the very DNA" of America. In other words, there's nothing short of the complete annihilation of the United States' very foundations and essence that could possibly resolve the real and imagined shortcomings. The message of the project was obvious and clear: Death to America!
In reality, the truth about American history is almost exactly the opposite of what the project presents. The principles upon which the nation was founded—"all men are created equal," for instance, and are "endowed by their Creator with certain unalienable rights"—paved the way for abolishing slavery worldwide while facilitating the greatest expansion of human freedom and prosperity in world history.
Despite the obvious lies and deception, Hannah-Jones received a Pulitzer Prize for her work on the 1619 Project. Ironically, though, New York Times writer Walter Duranty also won a Pulitzer Prize for peddling lies and communist propaganda. In Duranty's case, he infamously parroted Stalin's obvious propaganda and covered up the Soviet genocide in Ukraine that killed by some estimates up to 10 million people.
Effects of Fake History
This strategic rewriting of history in public schools across America has led to dramatic shifts in Americans' attitudes, values, beliefs, and worldview. For example, national pride among Americans, who arguably live in the richest and freest nation in human history, has reached historic lows, according to a Gallup poll released this summer. Among younger Americans, just 1 in 5 are extremely proud to be American, while among those 65 and older, just over half are extremely proud.
But the real dangers are becoming clear, too. A 2019 survey by the Victims of Communism Memorial Foundation found that 7 in 10 millennials said they are likely to vote for a socialist. Fully 36 percent of millennials support communism, the survey found. And just 57 percent of them believe the Declaration of Independence guarantees freedom and equality better than the Communist Manifesto. A generation ago, these numbers would have been inconceivable.
"When we don't educate our youngest generations about the historical truth of 100 million victims murdered at the hands of communist regimes over the past century, we shouldn't be surprised at their willingness to embrace Marxist ideas," explained Victims of Communism (VOC) Memorial Foundation Executive Director Marion Smith.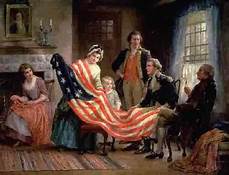 "We need to redouble our efforts to educate America's youth about the history of communist regimes and the dangers of socialism today."
VOC Director of Academic Programs Murray Bessette explained that American public schools simply don't teach the true history of communism. Part of the reason for that, he said, is the "ideological character of many involved in developing and delivering curricula for American schools." Parents must insist on a full account of history, and teachers must seek out programs and materials that teach the whole truth, added Bessette.
The effects of these false narratives pushed on children in government schools are becoming more and more obvious. Just think of the brainwashed armies of young Americans rampaging through the streets rioting, looting, killing, protesting, and destroying. Funded by rich and powerful individuals, companies, and foundations, their goal is to "fundamentally transform" what they view as an evil America. And because they don't know the truth about their own nation or its history, many genuinely believe in what they're doing.
Speaking at an Independence Day celebration in the summer of 2020, then President Trump hit the nail on the head. "The violent mayhem we have seen in the streets of cities that are run by liberal Democrats, in every case, is the predictable result of years of extreme indoctrination and bias in education, journalism, and other cultural institutions," Trump explained. "Against every law of society and nature, our children are taught in school to hate their own country, and to believe that the men and women who built it were not heroes, but that they were villains."
Their goal, the president correctly observed, is not to improve America, but to destroy it.
Even though the problem has been identified, not enough steps are being taken to address it. We need to ensure that young Americans understand the truth about their own nation's history. During remarks made on Constitution Day in 2020, Trump blasted the left's distortion of American history with lies and deception.
"There is no better example than The New York Times' totally discredited 1619 Project," said Trump, calling it "toxic" propaganda that would "destroy" America. "This project rewrites American history to teach our children that we were founded on the principle of oppression, not freedom."
In reality, as Trump correctly pointed out, "nothing could be further from the truth."
"America's founding set in motion the unstoppable chain of events that abolished slavery, secured civil rights, defeated communism and fascism, and built the fairest, equal, and prosperous nation in human history," the president declared.
Before leaving office Trump promised action to reverse the progress of the history destroyers and rewriters. "We must clear away the twisted web of lies in our schools and classrooms, and teach our children the magnificent truth about our country," he said. "We want our sons and daughters to know that they are the citizens of the most exceptional nation in the history of the world."
To accomplish that, grants were awarded by the National Endowment for the Humanities to help develop a pro-American curriculum that celebrates the truth about our nation's great history. Trump signed an executive order to create a national "1776 Commission" to promote patriotic education that will encourage educators to teach children about the miracle of American history. Once again, Biden obliterated the 1776 Commission on his first day in office.
Whether the rot and corruption that has taken over the teaching of history and civics in America's government schools can be reversed remains to be seen. But diagnosing an illness is the first step to treating and curing it. Now that Americans are starting to understand what's killing their nation, serious efforts can be made to stop the bleeding. Teaching children the truth about U.S. history will be a good first step.
Alex Newman is an award-winning international journalist, educator, author, and consultant who co-wrote the book "Crimes of the Educators: How Utopians Are Using Government Schools to Destroy America's Children." He is the executive director of Public School Exit, serves as CEO of Liberty Sentinel Media, and writes for diverse publications in the United States and abroad.