Nothing is more meaningful for authors than receiving good reviews. Positive reviews provide validation of sorts for their work, and negative reviews can provide valuable evaluation, especially if it is constructive.
Amazon is overflowing with book reviews—but not all of them are thoughtful, and few actually examine a book with sharp-edged insight into the story, the plot, the descriptions, and essential elements such as pacing, transition, and character development.
Most reviews simply rehash the story and end by saying things such as "I liked this book," "I didn't like this book," "This book had too many swear words in it," or "The story didn't seem real to me."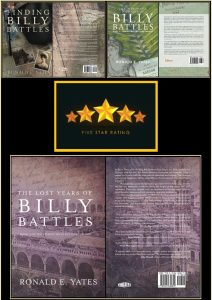 Comments like that are not reviews. They are superficial opinions about what the reader thought about a book. That's okay, as far as it goes, but a skillful review delves into the meat of a book and examines the author's prowess with the language, how compelling the story is, or what emotions the book evoked.
A good review will tell you something about the author too, but as the late author Elmore Leonard always said, "Writers should never get in the way of the story."
I am proud to say that my Finding Billy Battles trilogy has generated some excellent reviews—some critical but fair and some complimentary and exceptional. I have enjoyed reading them all because I have learned something from each of them. The trilogy has also won several awards, of which I am very proud.
Today, as a change of pace, I thought I would share a few recent reviews of the books in my Finding Billy Battles trilogy.
I hope you find them enlightening.
***************************************
The Lost Years of Billy Battles, Book 3 in the Finding Billy Battles Trilogy
Review by Carrie Meehan
Publisher: Mill City Press; 1 edition (2018)
Reviewers note: I've begun few books as eagerly as I did this one. Having read the first two volumes of Ronald E. Yates' extraordinary trilogy, Finding Billy Battles, I couldn't wait to continue his story in the final volume, The Lost Years of Billy Battles. The third installment lived up to the exceedingly high standard set in the first two volumes. Billy Battles is as dear and fascinating a literary friend as I have ever encountered. I learned much about American and international history, and you will, too if you read any or all of the books. Each is an independent work, but if read in relation to the others, the reader experiences that all too rare sense of complete transport to another world, one fully realized in these pages because the storytelling is so skillful and thoroughly captivating. Trust me; you'll want to read all three volumes. Carrie Meehan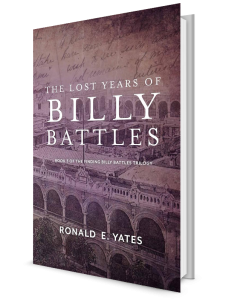 For those not familiar with the series, Yates presents his books as works of "faction," a story "based in part on fact" but also "augmented by narrative fiction." The protagonist, William Fitzroy Raglan Battles, born in Kansas in 1860, lives a full 100 years and takes part in some of the most significant events of his time. He encounters key figures of the day (Bat Masterson Wyatt Earp, President Wilson, Francisco "Pancho" Villa, among others), gives us their backstories, and quietly appraises them.
Yates, a journalist with a keen eye for nuance and subtlety, has created a protagonist with superb critical thinking skills. William, a journalist and occasional soldier, examines people and transactions from every angle. Just as at ease in a Kansas saloon, as he is at the captain's table on a grand ocean liner on the Pacific, Billy Battles is also ruthlessly honest about his shortcomings and feels tremendous guilt when he acts impulsively or inadvertently causes harm to others. Yates has crafted a fully human character who is easy to admire, perhaps because he is admirably cognizant of his own flaws.
This installment of the trilogy opens with William enjoying middle age in Chicago with his second wife, his beloved Katharina, a former German baroness, and his daughter, Anna Marie, now a student at Northwestern University. It is 1914, and World War I is raging in Europe. Germany, late to the spoils of colonialism, is seeking to make up for lost time with its policy of Weltpolitik that advocates for imperialist expansion.
When William is contacted by his friend and former military associate, General Fred Funston, who informs him that a German merchant ship is bound to Mexico to deliver arms and munitions to its dictator, General Victoriano Huerta, William and Katharina travel to Mexico and pose as tourists while trying to find out as much as possible about the shipment. They learn that in addition to weapons, the ship is carrying a fortune in gold and silver bars.
Further investigations reveal that Germany hopes to convince Mexico to engage in skirmishes along the U.S. border, creating enough havoc that America will sit out the war in Europe and thus allow Germany expansionist gains there.
Although in Mexico at the behest of the U.S. military, William and Katharina readily understand why Mexicans feel hostile to Americans; a significant portion of the Southwest used to belong to Mexico. However, President Wilson does not recognize Huerta and is all too eager to engage in big-stick diplomacy when he chooses. Also, many Mexicans are desperately poor, the Campesinos working as virtual slaves on haciendas for no pay.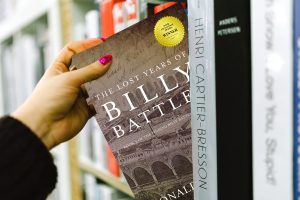 It's not surprising that they cheer on Venustiano Carranza, leader of the Northern opposition Constitutionalists charismatic lieutenants, the intense, intelligent Zapata who yearns to bring about land reform for the poor, and the wild but charismatic Pancho Villa who sparks outrage when his men murder 17 Texas mining engineers.
The U.S. military decides to intervene and once again, William is impressed into service, this time with General Pershing and the General's aide-de-camp, George S. Patton. While the U.S. Army has the latest in weaponry and travels with motorized vehicles and untrustworthy aircraft, the new technology causes a lot of noise, making it difficult to sneak up on Villa and his light-footed army, one that's thoroughly familiar with the terrain and beloved by the people. William's observations and reporting on all of this for his Chicago newspaper are riveting and wryly amusing.
Following this Mexican adventure, William barely has time to catch his breath when his past once again catches up with him. Mason Bledsoe, the son of the man William killed due to complex circumstances when he was just nineteen, abducts Katharina. With the help of his cousin, William determines his wife's whereabouts and attempts to free her, as well as seek vengeance on those who kidnapped her. The results of his actions necessitate his leaving the country for his safety and, more importantly, in his mind, the safety of his family. Over the next decades, he will spend time in the Philippines and Indochina, where he will again grapple with the blatant injustices of colonialism, aggrieved by the plight of native men working 16-hour days on French rubber plantations in intense heat, their flesh bitten and eaten by mosquitoes, oxflies, and army ants.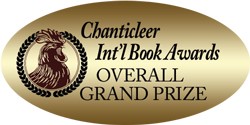 While abroad, William's personal life takes some shocking turns that motivate him to return to the U.S. in 1936. His final years in Kansas, his birthplace, are the quietest of his life. Billy often muses on all he has seen and experienced. When he meets his great-grandson, Ted Sayles, he decides to bequeath him his guns, uniforms, journals, and correspondence. In the Epilogue, Ted addresses the reader and shares his thoughts about some shocking surprises he finds amongst William's papers. It's a most satisfying conclusion to an extraordinary trilogy.
At his behest, William's grave includes the simple statement, "He did his best."
The same is undoubtedly true of the author, Ronald E. Yates. The research involved in putting William's story on the page had to have been immense. In addition to a careful plotting of history, the details he weaves into his prose regarding fashion, food, weather, social class, and technology make this the richest account of life imaginable.
Ronald E. Yates won 1st Place in the SOMERSET Awards for The Improbable Journeys of Billy Battles: Book 2, Finding Billy Battles Trilogy of this extraordinary series, and The Lost Years of Billy Battles, Book 3 in the Finding Billy Battles Trilogy won OVERALL BEST BOOK OF THE YEAR from Chanticleer International Book Awards.
Finding Billy Battles, Book One of a Trilogy
5.0 out of 5.0 stars  Historical fiction that brings 1860 thru 1895 to life
Reviewed in the United States on July 15, 2020
This is the best historical fiction book I have ever read. And I have read a lot of them! Ron Yates describes events of the 1800s so vividly that I felt I was there in that time frame. Billy Battles is like Forrest Gump. He is in the company of characters of that century that he called friends (people like Wyatt Earp, Bat Masterson, Doc Holliday, and more). Billy goes through such awakening moments from his 20s into his 30s which shape him to be a man of integrity and honor.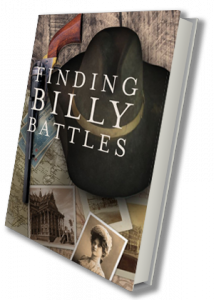 Though there are faces of evil in this book, I believe it truly portrays the mind of men in the 1800s. There will always be thugs and evil people doing despicable deeds, but Ron Yates puts your emotions on the line.
Yates also vividly describes luxury hotels and old Wild West trains with dining rooms of grandeur and excellent menus. Such glamour both in decor and food.
Billy Battles tells his story beginning in Lawrence, Kansas, being born on February 28, 1860. He tells the family history, and then the real story begins. He is a young man of 17 who lives with his widowed mother. He wants to be independent, but his mother keeps tight reins on Billy. She finally allows him to work at a newspaper, where he starts to become independent, though in mind only. When the opportunity comes, he is asked to head west to help the newspaper owner set up a new printing press in Tombstone, Arizona. And from there, Billy gets caught up in live-action shootings, hostage-taking, rescue operations, etc. This book will keep you glued to your seat.
I don't want to tell the whole story, but I encourage you to read this book. I already have purchased Book 2 of the series, The Improbable Journeys of Billy Battles.
**********************
Finding Billy Battles, Book One of a Trilogy
5.0 out of 5.0 stars Excellent Historical Western Fiction
Reviewed by Robert Enzenauer in the United States, June 27, 2020
Well, I found out about this excellent trilogy after reading the author's blog. At the beginning of the book, a 12-year-old boy meets his 98-year-old great-grandfather, Billy Battles, and finds out that the story is a compilation of Billy Battle's diaries of his life. This is good because so many of Billy's adventures seem impossible to survive.
I love good historical fiction, and this first book of a trilogy reminds me of my prior favorite "history" book of another centenarian, LITTLE BIG MAN. Ronald Yates has created an incredible historical fiction that follows Billy Battles from his humble farm near Dodge City through the famous towns of the old west, in Colorado, New Mexico, California, and Texas, as he works as for a newspaper opening in Dodge City, Kansas.
The great-grandson narrator is a journalist. The great-grandfather was what he self-described as a scribbler. The narrator writes a compelling story, reportedly organizing diaries, letters, and other mementos passed down to him by his great-grandfather, Billy Battles. Battles starts his life raised by a single mother and Civil War widow on a poor dirt farm in Kansas where, as a very young man, survives a "shoot-out" with a criminal gang but must skedaddle to escape the surviving family who has political connections in the Kansas capitol.
Yates' story takes Billy from a shootout in Kansas to a new life in exile with a different newspaper in Denver. And the new Denver editor sends Billy into the boom towns of the US Southwest like Tombstone, where he interacts with the most famous characters of our Western history – Doc Holliday, Wyatt Earp, and Bat Masterson. Billy Battles make it to Chicago for the 1893 Columbian Exposition.
Great word pictures of the "colorful" but more often smelly old west. Yates' journalism is most evident in his incredible descriptions of the sights and sounds and smells and feels, and emotions of Battles and his environs. The west of Ron Yates is not the clean and attractive picture I remember from TV's Gunsmoke.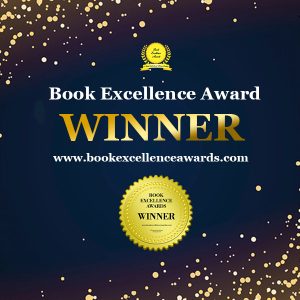 The author has very accurately described the smells and dust, and dirt of the western towns. After several fights, including one where he is nearly killed after suffering a glancing shot in the head, in a coma, he appears to have settled down, gets married, and has a daughter. He set out with his posse to track down the outlaw who tried to kill him and ends up on his birthplace family farm for a final showdown.
The pace of the story is very fast, the plot is well-conceived, and the characters are developed nicely. Especially interesting are the "associates" of Billy, like his cousin Charley Higgins.
Yates' own career as a journalist certainly is in large part responsible for the incredible detail of the facts and descriptions of the old west that could only result from extensive research. Most notable in his writing is the author's use of dialects and vernacular to set the stage for the locations where Battles finds himself.
The book is very hard to put down once started. And like the best westerns of L'Amour or Kelton or, more recently, Don Bendell or Ken Farmer, the bad guys are truly evil, and Billy, along with his allies, is virtuous and good, yet flawed, and the reader really cares about Billy and his family and friends. Can't wait to pick up Book 2.
****************************
Finding Billy Battles, Book One of a Trilogy
Richard Schwindt, Author review
Reviewed in Canada Nov 22, 2020
 Billy Battles survives a long and eventful life while remaining something of an enigma to his family; until his great-grandson inherits a chest filled with journals and begins to realize what a remarkable man he was. Billy rode with, fought with, and engaged with some of the most mythologized characters of his era, including the likes of Wyatt Earp and Bat Masterson and unknowns like the nasty Nate Bledsoe.
Finding Billy Battles is the first in a trilogy, which, based on book one, is worth reading. The prose style is clean and engaging, and the story never lags. The emotions associated with violence and tragedy seem true and congruent with the events. Historical novels are tricky for all kinds of reasons, but author Ronald E. Yates nails it, capturing the detail and tenor of the times. Highly recommended with salt beef and whiskey.
*****************************
Finding Billy Battles, Book One of a Trilogy
Review by Caleb Pirtle III, Author  12-26-20
I wish I had known William Fitzroy Raglan Battles.
Was he real?
I don't know.
Were his journeys based on the exploits of someone else?
Maybe.
But the deft handling of his life and times, as written by Ronald Yates, has tantalized me with the possibility that there just might be more to William Fitzroy Raglan Battles than meets the eye.
Yates himself calls the novel faction – facts intermingled with narrative fiction. But all I know is that Finding Billy Battles reads like the memoir of one of the most tormented, eccentric, and fascinating characters I've ever read about.
It is historical, set in the 19th century in Kansas, a state known for violence and lawlessness.
But as Yates says, "It's not a Western, not in the classical sense." Yet William Fitzroy Raglan Battles, best known as Billy Battles, wanders the great prairies, cattle towns, and mining camps of the Old West, running into the likes of Bat Masterson, Wyatt Earp, and Doc Holliday.
They were real.
Ron Yates makes it easy for us to believe Billy Battles was, too.
The premise of the novel is exceptional.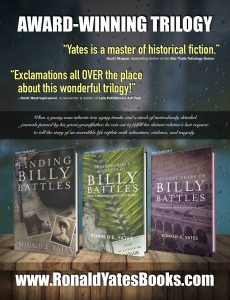 A boy meets a long-lost great-grandfather in a home for old soldiers. William Fitzroy Ragland Battles is a man he has never before met. The venerable old warrior has been around for 98 years.  His eyes, the boy remembers, were the color of pale slate and almost as hard. His adventures had carried him around the world. But he has long kept his most intimate, his most terrifying secrets to himself.
However, the old man takes a liking to the boy, his only remaining male relative.
And when he dies, he bequeaths the boy his two trunks filled with journals of a life that has carried him from the prairies of Kansas to China and on to French Indochina, Singapore, Tokyo, Germany, Mexico, and Central America. Among his possessions is a 750-word manuscript, his life, his travels, his experiences, and his times as described in his own handwriting.
He had been a journalist.
He had been a soldier.
In a single afternoon, he had found himself turning from a newspaperman to a murderer and then a long rider, a fugitive, an outlaw.
Wrong place.
Wrong time.
In trouble.
In a gunfight.
And the first person he ever killed had been a woman.
She happened to be in the wrong place.
The wrong time.
In the middle of a gunfight.
He would regret that violent afternoon for the rest of his life.
Before his ship sails from California to China, Wyatt Earp tells him, "That's a long way to go to find peace."
Billy Battles agrees.
For him, however, it's not the end.
It's never the end.
The adventure has only begun. And what an amazing and unforgettable adventure it is, so remarkable that it will not fit in a single book. Finding Billy Battles is only the first episode of the trilogy.
[If you enjoyed this post, please consider subscribing to ForeignCorrespondent and tell your friends to subscribe. IT'S FREE! WHAT A DEAL! If you've received this from a friend and would like to be added to our distribution list for future blog posts, please enter your email address in the sign-up for notifications box at https://ronaldyatesbooks.com/category/foreign-correspondent. You can also find my commentaries on Substack at https://ronyates.substack.com/ and the American Free News Network at https://afnn.us. And please feel free to comment. WE LOVE COMMENTS!]