In high school, I joined something called Model United Nations, which was a simulation of UN organizations, including the UN General Assembly, the UN Security Council, UNICEF, UNHCR, etc.
As with many of my altruistic teenage peers, we thought the United Nations was a worthy organization, and the Model UN program, which was created in the 1950s, was a way to expose some half a million students worldwide to concepts such as diplomacy, international relations, and the United Nations itself.
It seemed like a good idea—especially with wars and revolutions raging on almost every continent.
My, how times and attitudes have changed.
At some point in my life, I began to view the United Nations with increased skepticism, if not downright cynicism.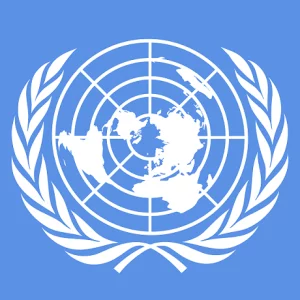 My attitude toward the UN changed significantly when, as a foreign correspondent, I was reporting on squalid refugee camps in places like Indonesia, Malaysia, Singapore, Thailand, etc. The camps were crammed with Vietnamese "boat people" who were fleeing the repressive communist regime that took over South Vietnam after the United States abandoned that war-torn country in April 1975.
Many, if not all, of the camps, were administered by the United Nations High Commissioner for Refugees, which was created in 1950 to "aid and protect refugees, forcibly displaced communities, and stateless people, and to assist in their voluntary repatriation or resettlement to a third country," according to its charter.
In several refugee camps, I discovered that politics played a role in just which refugees were assisted by the UNHCR. In one case that still stands out in my memory, I learned that a father who landed in a Singapore camp with his wife and five children after fleeing Vietnam in a leaky and rickety boat had hanged himself a week before.
When I asked his wife why, she explained that her husband had been an officer in the Army of South Vietnam (ARVN), and as such, the UNHCR representative who was in charge of resettlement was refusing to allow the family to resettle in the U.S. where he had two brothers.
"She (the UNHCR official) was a communist, and she was punishing my husband because he was a former ARVN officer," she told me. "We have been here more than a year already, and he decided the only way he could ensure my children and I would get to the U.S. was if he wasn't with us. So, one morning, he went to an empty building and hanged himself."
I brought the story to the attention of the UNHCR office in Singapore and was told that UNHCR officials working in the camps have broad discretion when assigning refugees to resettlement countries. That was it. Nothing to see here.
I was disgusted that that kind of political discrimination was allowed—and not just occasionally, but often in the camps.  My faith in the UN as an unbiased a-political organization was all but shattered.
Then, last month, when the Islamic Republic of Iran was appointed Chair of the U.N. Human Rights Council, I concluded that it's time for the United States to exit the U.N. And what's more, the entire corrupt anti-American organization should be booted out of the United States.
Ironically, or perhaps even disgustingly, just days before Iranian Ambassador Ali Bahreini was appointed the "chair-rapporteur" for the 2023 Human Rights Social Forum, Iran had hanged two men (Yousef Mehrad and Sadrollah Fazeli Zare) for using social media to criticize the Islamic regime and religion.
The attitude of most nations in the U.N. when a few nations protested the appointment was, once again, "nothing to see here." In fact, putting Iran in a leadership role in the Human Rights Council is akin to the fox guarding the henhouse.
Need more evidence? In 2022, Iran faced nationwide protests following the death of 22-year-old Mahsa Amini, who died after the country's morality police beat her for not wearing her hijab (headscarf) correctly. Another girl, 17-year-old Armita Geravand, died last week after a month-long coma following an alleged run-in with the morality police and an infraction of the same hijab laws.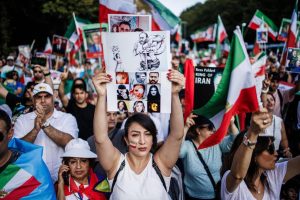 "The recent death of 16-year-old Armita Geravand, after being assaulted on the subway by the Iranian morality police for not wearing the compulsory hijab, is a reminder that this is a cruel regime that does not belong on any UN human rights body, let alone as chair," said Hillel Neuer, director of UN Watch, which has been a leading critic of the United Nations on the subject of human rights.
"The murderous regime in Tehran is responsible for a surge in executions, disproportionately applied to minorities, and for oppressing women and girls," Neuer said. "It is unimaginable that Ayatollah Khamenei's representative will hold the gavel on the UN Human Rights Council."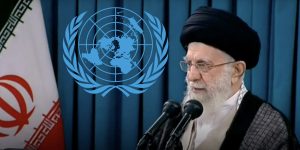 All of this leads me to suggest that perhaps Tehran, Moscow, Beijing, or even Pyongyang are more rational headquarters for the U.N. than New York City.
In any case, it is time for the United States to leave an obviously corrupt and feckless organization that was created in 1945 in the aftermath of World War II as a means of trying to establish greater cooperation among nations and prevent more wars.
The United States was one of the 51 founding members of the organization, but an increasing number of Americans are beginning to wonder how much longer the U.S. will put up with the U.N.'s noticeably anti-American policies.
Legislation for the United States to withdraw from the U.N.  has been introduced in Congress for decades.
Most recently, the American Sovereignty Restoration Act of 2019 (H.R. 204) was introduced in 2019 by Alabama's Republican Congressman Mike Rogers.
In addition to getting the U.S. government out of the UN and evicting its headquarters from U.S. soil, the Rogers act would end American involvement in the full assortment of UN agreements and agencies and prohibit the placing of U.S. troops under UN command.
"The UN continues to attack our greatest Mideast ally, Israel, and they continue to attack American ideals like the Second Amendment," Rogers says, echoing frequent criticisms of the U.N. that is widely referred to as the "dictators club" by critics.
Those who support the U.S. withdrawal from the U.N. argue the U.N. pursues an agenda that often not only runs counter to America's policy goals in the Mideast and elsewhere but also promotes ideals that attack American sovereignty.
For example, before Hamas's October 7 attack on Israel, the U.N. Security Council sided with Palestine and passed a resolution condemning Israel's settlements in Jerusalem.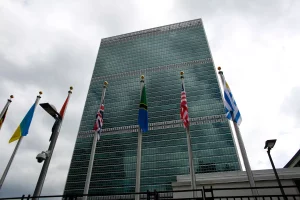 Other recent U.N. initiatives that have run counter to U.S. policy have included The Law of the Sea Treaty, The U.N. Framework Convention on Climate Change—a move to re-establish an international regulation regime to end global warming, which would heavily target American use of fossil fuels. The U.N. is also promoting a potential Arms Trade Treaty, which would threaten the Second Amendment rights of Americans.
Meanwhile, the U.S. bankrolls nearly 22 percent of the U.N.'s annual budget and 25 percent of the U.N.'s annual peacekeeping budget—collectively, about $13 billion.
Joe Biden has also restored hundreds of millions of dollars of UN funding that President Trump cut.
Thanks, Joe.
Finally, what are we to make to the UN's attitudes toward Israel–the nation that saw 1,400 of its men, women, and children slaughtered by Hamas terrorists on October 7?
Here's a hint. The United Nations General Assembly passed more resolutions critical of Israel than against all other nations combined in 2022– plainly a disproportionate focus on the Jewish state.
The General Assembly approved 15 anti-Israel resolutions last year versus 13 resolutions criticizing other countries, according to UN Watch.
All of which leads me to something that North Carolina Senator Thom Tillis once said:
"If Israel did not exist, the United Nations would go out of business."
–30–
If you enjoyed this post, please consider subscribing to ForeignCorrespondent and tell your friends to subscribe. IT'S FREE! WHAT A DEAL! If you've received this from a friend and would like to be added to our distribution list for future blog posts, please enter your email address in the sign-up for notifications box at https://ronaldyatesbooks.com/category/foreign-correspondent.
You can also find my commentaries on Substack at https://ronyates.substack.com/ and the American Free News Network at https://afnn.us.
Please feel free to comment. WE LOVE COMMENTS!