If you are struggling to market your book, then you are not alone. There are more than one million books published each year, and 80% of these books sell fewer than 100 copies. All authors, at some point in their career, have faced the challenge of getting attention, making sales and standing out from the competition.
If you can relate to this, what are you supposed to do?
Well, the answer lies in strategic marketing, because you can't sell a book if no one's heard of it.
One of the best ways to strategically market your book is by entering a book award competition. Book awards demonstrate that an author is credible and provide third-party verification of the quality of a book. I have entered several and have been fortunate to have won a few awards.
Which brings me to the purpose of this post. I want to introduce my followers to an international book awards competition called the Book Excellence Awards, where I was an award winner. More than just an awards competition, the Book Excellence Awards provides understanding on how to navigate the book marketing world to help you make a big impact with minimal time and effort.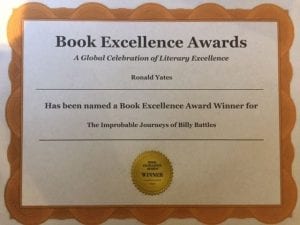 Six Grand Prize winners receive more than USD 30,000.00 in prizes that are designed to help skyrocket visibility and book sales. All winners and finalists receive a prize package worth thousands of dollars. Also, just for applying to the Book Excellence Awards, you will receive a book marketing course valued at $500. So, there's no risk. When you apply, you can start learning to market your book effectively.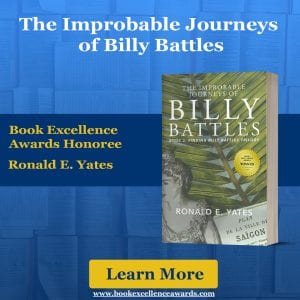 Reviews of the Book Excellence Awards have been positive. Previous winners and finalists have doubled their book sales, garnered attention from film producers, received distribution in bookstores and increased their visibility and media attention.
Additionally, authors who have won awards are often featured in the national media. They've been invited to speak at conferences including TEDx and Talks at Google. Some are Amazon and USA Today best-sellers.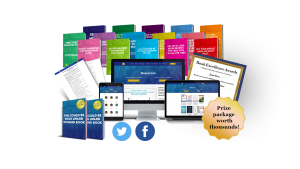 The Book Excellence Awards can help you succeed with your writing and publishing journey, with results and benefits that last a lifetime.
To learn more, visit: https://bookexcellenceawards.co/Book-Excellence-Awards-Application-p116611189?afmc=1v
What have you got to lose?
Full Disclosure: As a Book Excellence Awards Winner, I recently became an independent Book Excellence Awards Partner.  I am NOT an employee. As such, I receive referral payments from Book Excellence Awards. Also, the opinions expressed here are my own, and not official statements of the Book Excellence Awards.