I am proud to announce that my book, The Lost Years of Billy Battles was just named a Book Excellence Award Winner in the Historical Fiction/Faction Category.
Out of hundreds of books that were entered into the Book Excellence Awards competition, Lost Years was selected for its high-quality writing, design, and overall market appeal.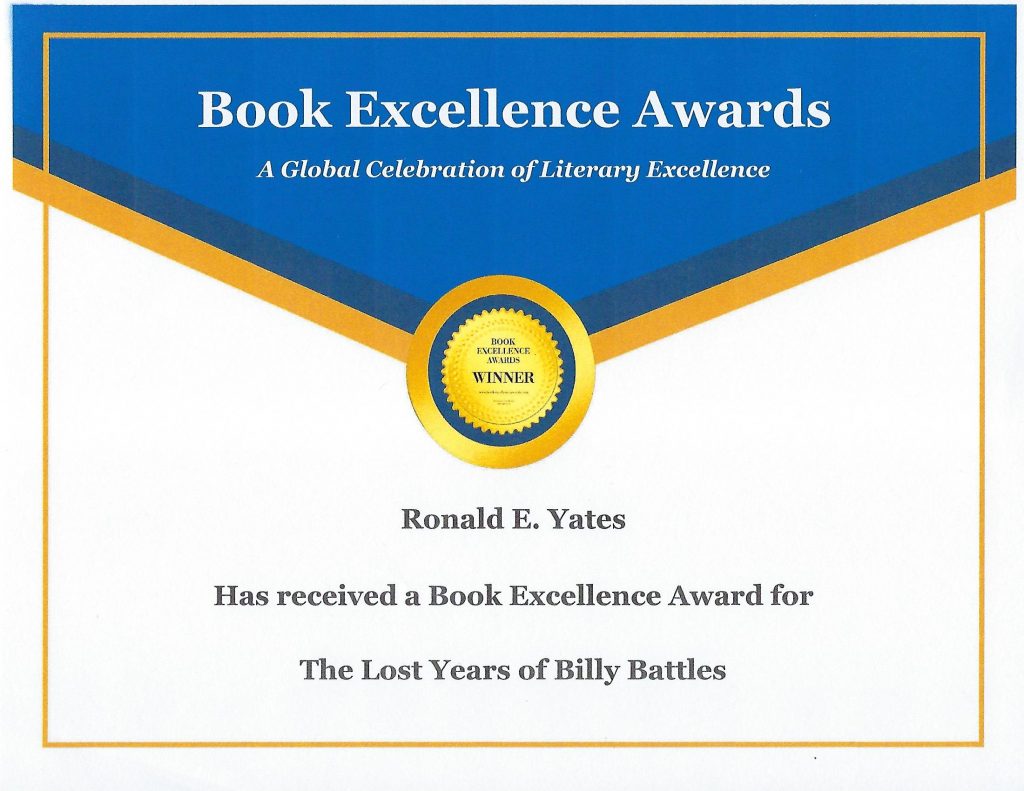 To view my complete award listing, you can visit: https://honorees.bookexcellenceawards.com/#!/The-Lost-Years-of-Billy-Battles-Faction/p/143373851/category=36034730
The book was released in 2018 as the third in the Finding Billy Battles trilogy, which tells the story of a mysterious man's incredible 100-year-long life of adventure, peril, transgression, and redemption. Book 3 brings the astonishing story of Billy Battles to a conclusion.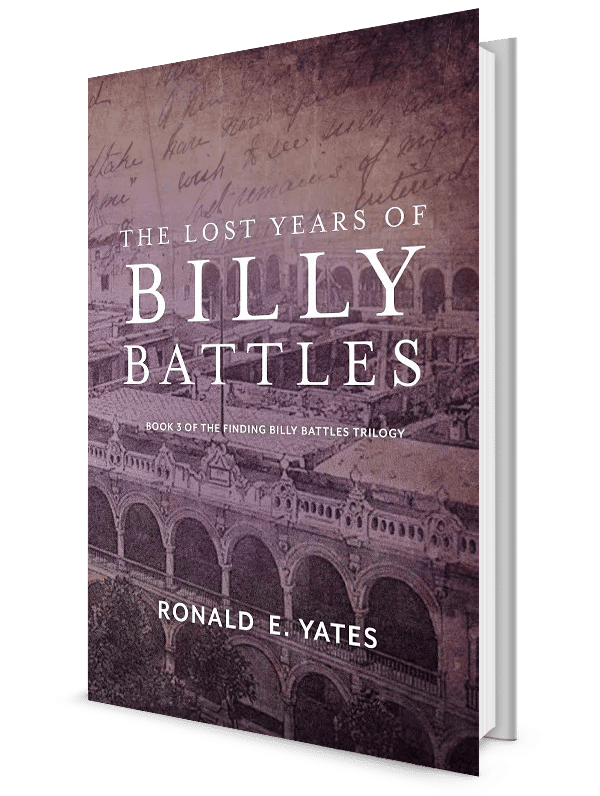 The book is perfect for those who enjoy historical fiction spiced with a healthy dose of action and adventure.
You can get a copy for yourself at https://www.amazon.com/gp/product/1545632812/ref=dbs_a_def_rwt_bibl_vppi_i1
The Book Excellence Award is the second prestigious award the Lost Years of Billy Battles has won in the past three months. In April it was named a Goethe Grand Prize Winner in the Historical Fiction Category AND Overall Best Book of the Year by Chanticleer International Book Awards in Bellingham, Washington.
About the Book Excellence Awards
Founded in Toronto, Canada, the Book Excellence Awards is an international book awards competition dedicated to recognizing both independent and traditionally published authors for excellence in writing, design and overall market appeal. Previous Winners and Finalists of the Book Excellence Awards have been New York Times' best-sellers, spoken at the United Nations and TEDx, and have had their books optioned by movie studios. To learn more, visit: https://www.bookexcellenceawards.com.