I live in a place called Murrieta. It's a city of about 100,000 in Southern California's wine country, just about 50 miles north of San Diego.
Murrieta is a nice mid-sized town situated in rolling hills about 20 miles from the Pacific Ocean and maybe 30 miles from a couple of soaring mountain ranges.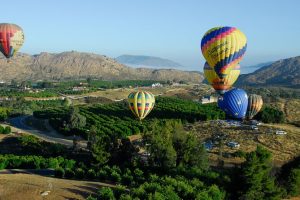 We have access to the best of all worlds: wine, sandy beaches, pine trees, snow and skiing, the state's largest Native-American casino, and a couple of well-appointed malls.
It's a well-managed town with one of the nation's lowest crime rates and plenty of affordable housing.
Well, I may be fibbing a bit there. Murrieta is well managed, and our crime rate is very low, but I'm stretching the truth when it comes to affordable housing. The median price of a single-family home in Riverside County, which is where Murrieta is located, is just a little south of $600,000.
Okay, so that's almost three-fourths of the way to $1 million and that's a negative.
But that doesn't negate all of the positives, so why is our Mayor Scott Vinton resigning and hightailing it to Tennessee? After all, Vinton is a native Californian who has lived his entire life in the Golden State.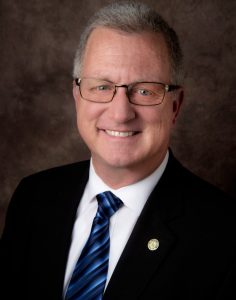 So what gives, Mayor Vinton?
"It is with a heavy heart that I have made the personal choice to step down from my elected position," Vinton wrote in his letter of resignation. "Although it was my full intention to serve my entire four-year term, my wife and I have made a life decision to relocate to Tennessee to build our forever home."
Tennessee is one of the states that thousands of Californians are fleeing to, along with Texas, Florida, Idaho, and Nevada.
"Many circumstances over the last 18 months have led us to move our original date of spring 2023 to the end of 2021," Vinton continued.
Ah-ha! "Many circumstances" have led to this decision to bail on Murrieta. Just what might some of those be?
"I've been a Southern Californian my whole life, and my wife and I are looking to go someplace new with no income taxes, a place where we feel at home," he said. "California has changed a lot since I've grown up."
And there you have it.
The Vinton's no longer feel at home in California. In that respect, they speak for hundreds of thousands or perhaps millions of other California residents.
California is driving people away with its array of high taxes. It has the highest state sales tax rate (7.25%) in the nation and California's top tier income tax rate is the highest in the nation at 13.3 percent, according to the Tax Foundation and California Taxpayers Association.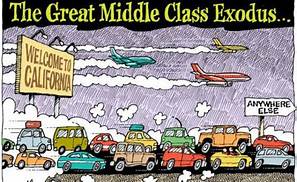 Per capita, Californians pay about $2,000 annually in state income taxes, which ranks fourth highest in the country, according to the Tax Foundation. It has the 7th-highest corporation tax rate (flat tax of 8.84%) in the nation.
But reading between the lines, I can see that California's onerous taxes are not the only reason Mayor Vinton is heading for the hills of Tennessee.
"California has changed a lot since I've grown up," he said.
Ain't THAT the truth?
I first came to California in 1976. The state was pretty well run back then and it was a thriving, positive place to live.
Today, 34% of the nation's welfare recipients live in California but only 12% of the U.S. population resides here.
And here's the real shocker.
California—not Mississippi, New Mexico, or West Virginia—has the highest poverty rate in the United States. According to the Census Bureau's Supplemental Poverty Measure—which accounts for the cost of housing, food, utilities, and clothing, and which includes noncash government assistance as a form of income—nearly one out of four Californians is living in poverty.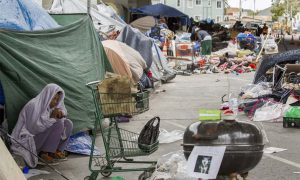 In addition, California's ruling elite enacted the first state-level cap-and-trade regime; established California as a "sanctuary state" for illegal immigrants; banned plastic bags, threatening the jobs of thousands of workers involved in their manufacture; and is consumed by its dedication to something called "California values" (read far left).
All this only reinforces the rest of America's perception of an out-of-touch Left Coast that does a disservice to millions of Californians whose values are more traditional and conservative, including many of the state's poor residents.
THAT was not the case in 1976. Back then, the state was fairly evenly divided between Democrats and Republicans, liberals and conservatives.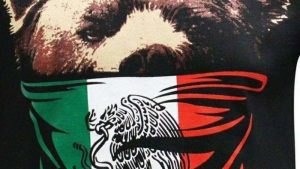 Today, California's de facto status as a one-party (read Democrat) state lies at the heart of its poverty problem. With a permanent majority in the state senate and the assembly, a prolonged dominance in the executive branch, and a weak opposition, California Democrats have long been free to indulge blue-state ideology while paying little or no political price.
The state's poverty problem is unlikely to improve while policymakers remain unwilling to unleash the engines of economic prosperity that drove California to its golden years and made it the fifth largest economy in the entire world.
Since then, overreaching counties and local governments have imposed restrictive land-use regulations that drove up the price of land and dwellings. Middle-income households have been forced to accept lower standards of living while the less fortunate have been driven into poverty by the high cost of housing.
Okay, now I get it, Mayor Vinton. Tennessee looks pretty damned good when contrasted with California.
According to new research by The Hoover Institution at Stanford University, Tennessee is the second most popular destination for companies fleeing California. The top destination is Texas. Arizona and Nevada followed the Volunteer state in third and fourth place, respectively.
The study found that from January 1, 2018, through June 30, 2021, there were 25 companies with California headquarters that relocated to Tennessee, and 114 going to Texas.
Along with corporations, several prominent people have also evacuated California including Conservative talk show host Ben Shapiro who left Los Angeles for Nashville in 2020. "LA link" star Kat Von D relocated from California to Indiana, citing the Golden State's "tyrannical government overreach, while Nicole Kidman and husband Keith Urban now call Nashville, Tennessee home.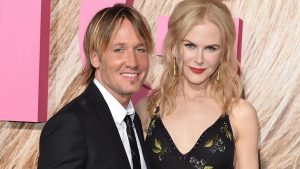 Actors James and Kimberly Van Der Beek announced they are relocating from Beverly Hills to Texas, Marvel star Josh Brolin and his wife Kathryn Boyd recently left L.A. for Georgia, and comedian Joe Rogan moved from Los Angeles to Texas in July.
"I just want to go somewhere where you have a little more freedom," Rogan explained. "When you look at the economic despair, when you look at the homelessness problem that has accelerated radically over the last six, seven, ten years … I think there are too many people here. I think it's not tenable."
Data show that California's overall general population is decreasing. California has gained population every year since it became a state in 1850, but in 2020, the state lost more than 80,000 people—the first time it has had a net loss since it became a state.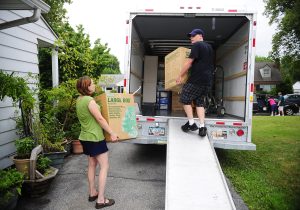 Many blamed the high taxes and restrictive policies on business, while others more recently have blamed Democratic Governor Gavin Newsome's draconian COVID pandemic decree and authoritarian socialist policies of the state's Democrat-controlled legislature.
So now I can understand why the mayor of Murrieta and thousands of others are scampering off to points east of L.A.
Texas and Tennessee are the big winners in the relocation sweepstakes, but I have one big question that may be on the minds of Tennesseans and Texans.
Will success "Californicate" Texas and Tennessee?