Top 100 U.S. Brands: "Woke" Firms Least Popular
Does it pay for American corporations to "go woke?" Apparently not, according to a 2022 Axios Harris Poll 100.
In a survey of 33,096 Americans representing the entire political spectrum, companies that do not get involved in woke politics do much better than those that do.
Well, what do you know? Should we be surprised? I wasn't.
When a company goes "woke," as hundreds in America have in the past few years, it eliminates as much as one-half of its potential market.
You don't need an MBA to comprehend that. Even the most unsophisticated corporate CEO or small business owner understands the fundamentals of running a profitable company. It's all about return on investment, the bottom line, profit margins, and the stockholders for publicly held companies.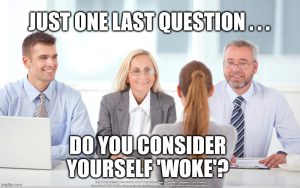 The Axios survey revealed that of the top 10 brands, three Japanese and one Korean company made the list. The Japanese companies were Sony, Toyota, and Honda, while the Korean company was Samsung.
Meanwhile, ubiquitous Ameican Big Tech companies that have become increasingly "woke" while embracing left-wing politics did not find themselves high on the list.
Google exhibited a mediocre ranking of 31, while Facebook and Twitter were at the bottom of the list, coming in at 97 and 98, respectively.
Once again, should we be surprised? Facebook and Twitter have driven half of their American customers away with their socialist commitment to censoring conservative opinions and posts.
Meanwhile, Big Tech players that are considered more neutral politically, like Apple (which came in at 21), fared better.
TikTok, which has ties to the Chinese Communist Party, was at 94.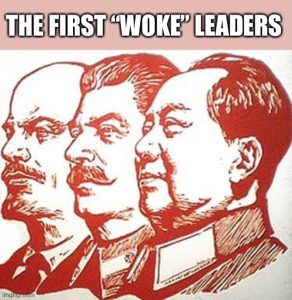 Delta Airlines likes to assert that it is America's leading airline. Why then did it finish a poor 66 in the rankings? Americans clearly have a much less favorable opinion of the company. Why? Because in the past few years, Delta has gone "woke."
For example, in 2021, the company called Georgia's new voter I.D. law "unacceptable," even though polls show more than 70% of Americans support voter I.D. requirements.
Americans are also not enamored with their telecom and cable companies. Only T-Mobile made the top half of the list at 50, followed by AT&T, 71; Verizon, 67; Comcast, 85; and Spectrum, 82.
Clearly, 'wokeness" is not helping the bottom line of companies embracing an extreme form of leftist/socialist ideology.
For example, Walt Disney, which has gone so far as to outlaw terms such as "boys and girls" and "ladies and gentlemen" and has banished settled biology from its theme parks and films, is sitting at a woeful #65.
Look at the 30 least "woke" companies operating in America. Did one of your favorites make the list?
Trader Joe's
HEB Grocery
Patagonia
The Hershey Company
Wegmans
Samsung
Toyota
Amazon
Honda
Sony
IBM
Tesla Motors
Blue Cross Blue Shield Assoc.
Berkshire Hathaway
Microsoft
UPS
USAA
Home Depot
Publix Supermarkets
Subaru
Apple
Netflix
General Electric
3M Company
Kroger Company
Costco
L.G. Corporation
Chick-fil-A
Adidas
Walgreens
[If you enjoyed this post, please consider subscribing to ForeignCorrespondent and tell your friends to subscribe. I.T.'S FREE! WHAT A DEAL! If you've received this from a friend and would like to be added to our distribution list for future blog posts, please enter your email address in the sign-up notifications box at https://ronaldyatesbooks.com/category/foreign-correspondent  You can also find my commentaries on the American Free News Network at https://afnn.us. And please feel free to comment. WE LOVE COMMENTS!]