Today is Veterans Day. Given that only 7 percent of the people of this nation have ever put on a uniform–including those currently serving–I am not sure many Americans have any idea why Veterans Day is a holiday.
Yes, it means schools and most government offices are closed. But it means a lot more to the men and women who served this country.
Veterans Day allows Americans to celebrate the bravery and sacrifice of all U.S. veterans. However, most Americans confuse this holiday with Memorial Day, reports the Department of Veterans Affairs.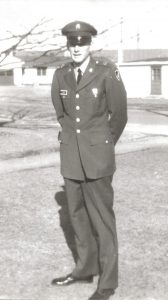 Memorial Day honors service members who died in service to their country or due to injuries incurred during battle. Deceased veterans are also remembered on Veterans Day, but the day is really set aside to thank and honor living veterans who served honorably in the military – in wartime or peacetime.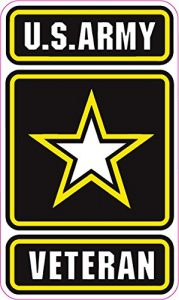 Someone, I don't know who, once defined a veteran this way: "A Veteran is someone who, at one point in his or her life, wrote a blank check made payable to "The United States of America," for an amount of "up to, and including his or her life."
That is the definition of honor and sacrifice. Those who have not served can never fully comprehend or appreciate that concept.
There are too many people in this country today who no longer understand what honor and sacrifice are.
Today, when some athletes feel entitled to kneel during the playing of the National Anthem or when our nation's flag is burned or disrespected, it's a slap in the face to all veterans.
Yes, it is a First Amendment right to display that contempt and to disparage those who served. The great irony is that those who do are permitted to enjoy the advantages and freedoms veterans have won for them just the same.
Since its founding in 1776, the United States has fought in about a dozen major wars—and intervened militarily in dozens of others—with every generation of Americans witnessing combat in one form or another. As such, tens of millions of Americans have suited up for the armed forces, including some 16 million during World War II alone. Those who have served include 31 of 46 presidents.
I joined the U.S. Army in the 1960s and spent almost four years on active duty with the Army Security Agency (ASA). It was probably the best thing I ever did. It taught me about leadership, self-discipline, and working as part of a team. It taught me to be dependable and trustworthy. And it showed me the importance of serving something more important than yourself—the country that you were fortunate enough to be a citizen of.
Here are a few facts about the nation's veterans.
There are 18.5 million veterans living in the United States as of 2022, according to the Census Bureau. Of these, 1.6 million veterans are women.
More than one million Americans have died in warfare, the vast majority in just two conflicts: the Civil War and World War II.
A large proportion of the veteran population, 9.2 million, are aged 65 and older, while 1.6 million are younger than 35.
The American labor force has 7.2 million veterans ages 18 to 65. Of these, 6.8 million are employed. Male and female veterans' annual median incomes are both higher than their nonveteran counterparts.
I will end with a military shout-out to all of my fellow veterans who put on the uniform of this country and served:
HOO-RAH! HOOYAH! OOH-RAH! HUA! (Take your pick)
–30–
Here's a bonus. Click on this link for a short video about the last living World War II recipient of the Congressional Medal of Honor.
https://biggeekdad.com/2014/08/iwo-jima-flame-thrower/
If you enjoyed this post, please consider subscribing to ForeignCorrespondent and tell your friends to subscribe. IT'S FREE! WHAT A DEAL! If you've received this from a friend and would like to be added to our distribution list for future blog posts, please enter your email address in the sign-up for notifications box at https://ronaldyatesbooks.com/category/foreign-correspondent.
You can also find my commentaries on Substack at https://ronyates.substack.com/ and the American Free News Network at https://afnn.us.
Please feel free to comment. WE LOVE COMMENTS!