Every week, a lot of information and hearsay finds its way to my desk, either from The Internet or via snail mail. It often merely sits there in my computer or on my desk until I delete it or send it into the "round file."
Normally, this material is not enough to warrant a complete post by itself. As the Aussies like to say, it's a "dog's dinner"—an assortment of scraps that, when mingled, can make a meal for a dog, or in this case, a comprehensible post.
So today, I have prepared another dog's dinner for you. Volume IV contains a collection of thoughts, ideas, and commentary that I hope you will find enlightening, if not downright disturbing. Be sure to check out Volumes I, II, and III on my blog.
How to get rich in America: Get Elected to Congress
Remember when we used to talk about "millionaires" and who the richest among them were?
Today, you don't hear much talk about millionaires anymore. I guess there are just too many of them, and being a millionaire isn't such a big deal any longer.
Look at our President. For most of his career as a senator, he earned no more than $145,000 per year. As vice president, he earned about $185,000 per year, and as president today, his annual salary is $400,000. (FYI. Biden's salary was increased from $200,000 to $400,000 in 2021—not that Biden has earned a doubling of his salary during his disastrous reign.)
The point is Biden is a millionaire. How did he get there based on the salaries he has earned during some 40 years of gorging himself at the public trough?
We may never know, but Republicans in the House are determined to prove that Biden earned his millions from various pay-for-play schemes partially engineered by son Hunter in places like China, Ukraine, Russia, Romania, etc., and not from squirreling away his government paychecks each month.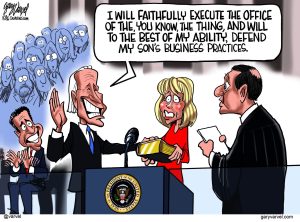 America's Founding Fathers never intended for presidents, senators, or congressmen to acquire substantial wealth as a result of their service. The motivation was supposed to be public service, not an opportunity to line one's pockets.
Yet, according to Roll Call, a media company that provides political analysis and coverage of legislative policy, that isn't the case today.
Roll Call analyzed 530 members of Congress by their minimum net worth and found that there are 210 Senators and Congressmen who are worth at least $1 million. That means that about 40 percent of the members of Congress are millionaires.
So how does that square with the population generally? According to the Survey of Consumer Finances from the Federal Reserve Board, just 12 percent of American family economic units have $1 million or more of net wealth (all assets minus all debts). Note: A family economic unit consists of the heads of the families and dependents who live with them.
So what does all this mean? Well, it means that if you want to become a millionaire, you might want to consider running for Congress or President. Not only will you achieve substantial wealth, but you will accrue significant power and influence along the way—power and influence that will enable you to continue to cash in on your public service years after you leave office.
Some might call it the "American Dream," with a few enhancements.
*************************
60 Billionaires From CA Among Richest Americans: New Forbes List
As long as we are talking about wealth, let's stick with that topic a bit longer. But let's move from millionaires to billionaires—specifically, the number of billionaires currently living in California, according to The Forbes 400, an annual ranking of America's super-rich released recently.
According to Forbes, there are no fewer than 60—count em—60 billionaires in the Golden State, and they got even richer in 2023.
Overall, the 400 richest billionaires in America are worth $4.5 trillion, tying a record set in 2021. That means they are about $500 billion richer than they were a year ago, in large part because of rebounding stock markets and an AI-driven tech boom, Forbes says.
In order to be included on the Forbes list, billionaires had to have a net worth of at least $2.9 billion, up from $2.7 billion a year ago.
So, who is the richest person living in California? It's Oracle software development company founder Larry Ellison, 79. He is worth an estimated $158 billion and ranks third on the overall list of American billionaires. Last year, Ellison ranked fourth with $107 billion and was new to California's list.
Ellison skyrocketed to the top of the state's billionaires list, beating Larry Page, last year's number one, who is worth $114 billion. Other big names from California that made Forbes' top 400 include filmmakers George Lucas (net worth $4.9 billion) and Steven Spielberg (net worth $4.88 billion)
Not surprisingly, the richest people in California hail from the technology world (Oracle, Meta, Airbnb, Alphabet, WhatsApp, and Apple), followed by finance, private equity, and real estate.
Notable billionaire entertainers and athletes didn't make California's list this year. That includes Oprah ($2.8 billion), Kim Kardashian ($1.7 billion), Jay-Z ($2.5 billion), Tiger Woods ($1 billion), and LeBron James ($1 billion).
Other billionaires too poor to make the national list: Apple CEO Tim Cook ($1.8 billion), Facebook COO Sheryl Sandberg ($1.8 billion), and Donald Trump ($2.6 billion), according to Forbes.
Here are the top ten richest billionaires who reside in California:
Tesla and SpaceX founder Elon Musk, the owner of the social media platform X, tops the national list for a second year with an estimated net worth of $251 billion — $90 billion richer than Amazon founder Jeff Bezos (No. 2 on the list), and $93 billion ahead of Ellison, who is No. 3).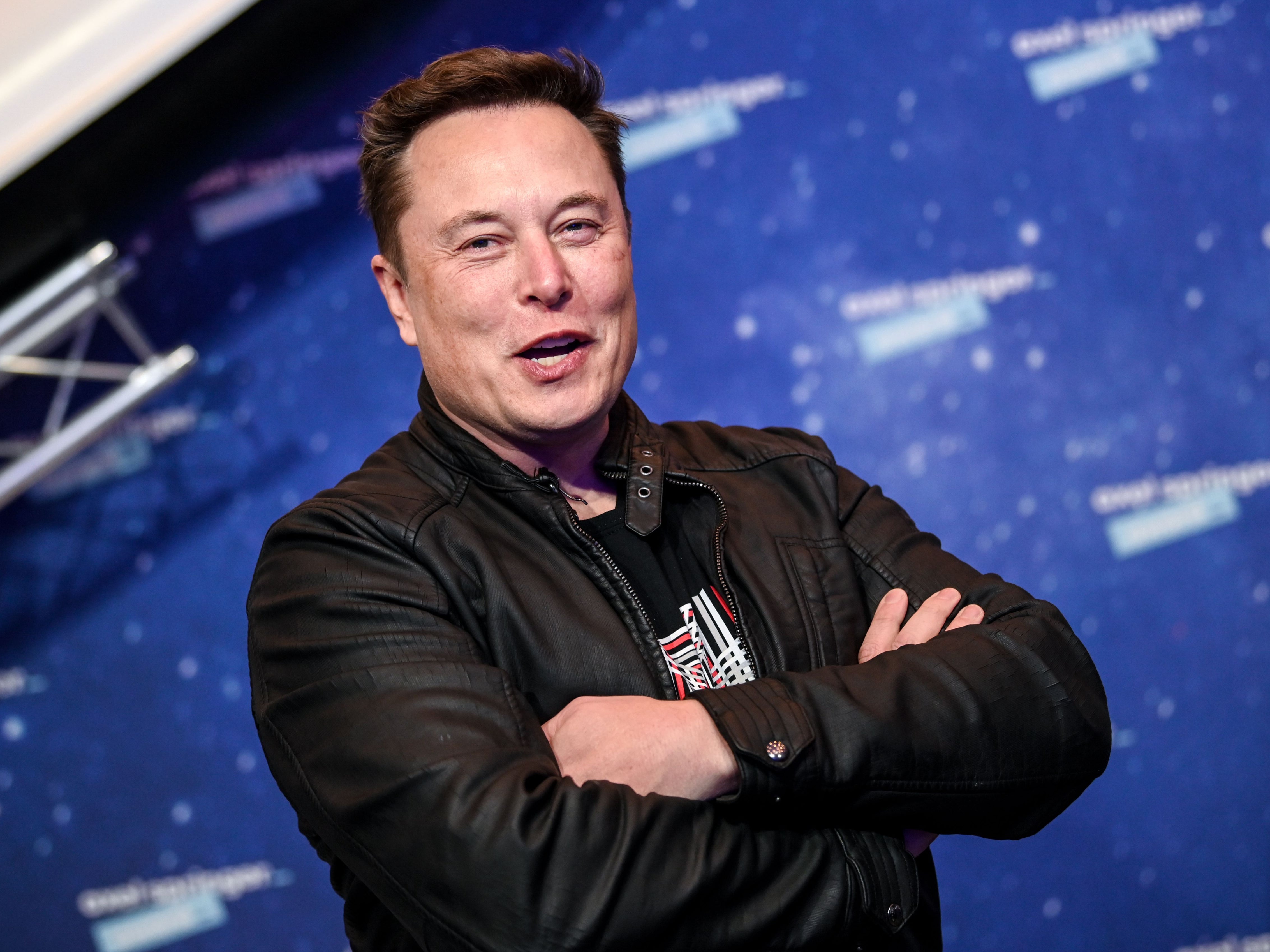 Forbes also tracked the charitable giving of every member of The Forbes 400 and scored each person on a scale of 1 (those who have given less than 1 percent of their wealth away so far) to 5 (those who have given at least 20 percent). The richest people in America are, so far, not all that generous. Two-thirds of them have given less than 5 percent of their wealth away so far. Only 11 have donated 20 percent or more.
Most of California's top 10 richest people had philanthropy scores of 1 or 2, with Ellison and Page giving less than 1 percent of their wealth to charity. The most generous person in California's top 10 was Donald Bren, with a philanthropy score of 4.
Only two people on the list of Golden State billionaires scored a 5 — Former eBay president Jeff Skoll (net worth $4.4B) and known philanthropist Edythe Broad and family (net worth $7B).
As far as I know, none of these billionaires were ever in Congress. So, if your goal is to become a billionaire, you might need to follow a different path than the one leading to public service.
*********************************
Elon Musk Blasts Canadian PM Trudeau's 'Shameful' Attacks On Free Speech
What's going on with our neighbor to the north? Hasn't Canada always been a democratic country where folks are free to express themselves?
Isn't freedom of speech guaranteed in Canada? I always thought it was.
I guess I was wrong. Apparently, Canada is sliding at warp speed into an authoritarian socialist state.
This past Sunday, businessman and self-proclaimed free speech absolutist Elon Musk took Canadian Prime Minister Justin Trudeau to task for that dangerous slide.
Posting on his X platform (formerly known as Twitter), Musk said, "Trudeau is trying to crush free speech in Canada. Shameful."
He wrote that in response to an X posting by U.S. journalist Glenn Greenwald. The reporter declared the Canadian government is rolling out one of the "most repressive online censorship schemes in history."
Incredibly, all streaming services that operate within the nation and offer podcasts will be required to "formally register with the government to permit regulatory controls."
The Canadian Radio-television and Telecommunications Commission (CRTC) rolled out its new regulatory plan a week ago under the guise of "modernizing" the country's broadcasting system.
If "modernizing" means to bring free speech under the strict control of the government, then the mission is accomplished.
I guess this means that we are going to have a Marxist nation at our northern border. If so, I wonder how long it will be before we see hundreds of thousands of Canadian migrants fleeing south in search of asylum.
Heil, Comrade Justin. Stalin would be proud.
–30–
[If you enjoyed this post, please consider subscribing to ForeignCorrespondent and tell your friends to subscribe. IT'S FREE! WHAT A DEAL! If you've received this from a friend and would like to be added to our distribution list for future blog posts, please enter your email address in the sign-up for notifications box at https://ronaldyatesbooks.com/category/foreign-correspondent. You can also find my commentaries on Substack at https://ronyates.substack.com/ and the American Free News Network at https://afnn.us. Please feel free to comment. WE LOVE COMMENTS!]